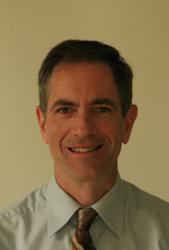 St. John's University-Physician Assistant Education Program significantly increased its pass rates by more than 20% -- jumping from 72% in 2011 to 95% in 2012
Newark, Delaware (PRWEB) March 27, 2013
St. John's University – Physician Assistant Education Program saw a significant increase in its 2012 pass rates by more than 20% after using Exam Master® resources. Health sciences educators have seen great success using Exam Master® online testing resources for their students. For faculty, Exam Master's Academic Manager® system has made a difference in educational outcomes, student pass rates and other key metrics of learning. Exam Master OnLine® provides students with a fast and efficient means for self-study and remediation. This robust testing system allows faculty administrators to create and implement practice tests, while allowing students to take tests, study and identify areas of weakness. Together these two resources can make a measurable impact on learning outcomes.
BACKGROUND
St. John's University (SJU), one of the oldest and most respected universities in the United States, needed to responsively increase low pass rates for its Physician Assistant Education Program. In seeking an effective resource to do so, the program also needed to satisfy critical assessment and data requirements for its curriculum and accreditation processes. The self-study component – Exam Master OnLine® -- needed to be quick, easy, and affordable for PA students. Used in conjunction with Academic Manager®, faculty was equipped to setup a remediation program so that challenge areas could be directly addressed. The resources touch upon many facets of assessments for SJU -- remediation, formative and summative testing, detailed scoring, and reporting statistics.
CHALLENGES
St. John's University was, like many colleges and universities, making sizeable budget cuts that did not allow for the purchase of new resources for the PA program. Nonetheless, there was still a great need to implement web-based resources for their students; as the program had been solely using textbooks. In addition, faculty also needed access to an online testing system to create study assignments and exams, manage content, and generate supporting reports and statistical information for administrators.
SOLUTION
The SJU PA program needed a comprehensive, affordable self-study and online testing system for students and faculty. With support from the student board at SJU PA, Daniel Podd worked with Exam Master's James Taylor to provide full access to Exam Master's PANCE review resources for both students and faculty. PA students enthusiastically used their first web-based study resource to quickly create exams and identify their problem areas from their score reports.
Despite the students' high usage, purchase of ExamMaster® resources was declined. However, James worked with Daniel to provide SJU PA students with a unique opportunity that salvaged their in-system studies, exams, results, and reports.
Over the next year, the SJU PA program saw little change in pass rates, causing Daniel to once again seek out Exam Master® resources to support the program. Confident in strong usage reports and positive student feedback, and further impressed by Exam Master's customer service, Daniel presented Exam Master OnLine® and Academic Manager® to SJU Administration for reconsideration – this time, securing the funding.
RESULTS
St. John's University – Physician Assistant Education Program significantly increased its pass rates by more than 20% -- jumping from 72% in 2011 to 95% in 2012. Daniel credits use of Exam Master® resources for the success, adding "SJU PA program has now implemented Exam Master® resources for the junior class as well and we find it very helpful with didactic-based exams. We plan on expanding use of Exam Master®." PA students see Exam Manager OnLine® as necessary to their success, while PA faculty continues to integrate Academic Manager® to assess students and curriculum.
Daniel affirms "I am very pleased with my relationship with Exam Master® and the knowledge and professionalism of client support. Exam Master OnLine® and Academic Manager® are an exceptional value and I am looking forward to continued success with Exam Master®."
________
Exam Master® understands the importance for higher education institutions to simplify the remediation and assessment processes and organize their resources to improve efficiency. Exam Master® is proud to provide critical features in its online testing resources that will help individual users, education programs, hospitals, and residency programs – whether big or small – to achieve their goals by increasing the capabilities of its online resources.
Exam Master® resources are also available in Asia, Europe, the Middle East, Latin America, and the Caribbean. By serving both the institutional and retail markets, the best possible combination of content and technology allows health science students, faculty, and health care practitioners to achieve their educational and training goals.