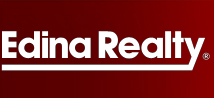 I like to be able to address the public's concerns directly.
Belle Plaine, MN (PRWEB) March 15, 2013
Belle Plaine, MN will welcome Kris Lindahl, a trusted voice in today's real estate market, to host a down payment seminar over the weekend. Lindahl plans to use most of the time to demonstrate the new Minnesota Down Payment website that he created. He will also take questions from the audience in which he will answer general or personalized questions.
"I like to be able to address the public's concerns directly," Lindahl said, and continued, "Their questions deserve straightforward answers." Down payment assistance was designed to help buyers make home ownership more affordable. In some cases, down payment assistance programs may only require the buyer to pay $1,000 to buy a home.
Lindahl will go into more detail at the seminar about what to watch out for when considering a down payment assistance program. He leads a team dedicated to down payment assistance and believes that in this market it's important for buyers to find a team that is committed to finding the lowest down payment.
Call Kris and his team now for more information at (763) 634-5895 and visit the Minnesota Down Payment Assistance website to get started today!