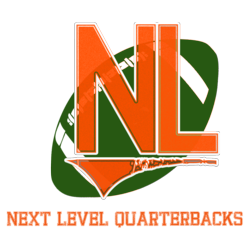 "Confidence doesn't come out of nowhere. It's a result of something... hours and days and weeks and years of constant work and dedication."
-NFL Hall of Fame Quarterback, Roger Staubach
Marlton, NJ (PRWEB) March 15, 2013
Next Level Quarterbacks is pleased to announce the launch of business in Spring 2013. Next Level Quarterbacks offers premier and comprehensive training for players to learn the correct way to play the quarterback position- from the physical aspect as well as the mental aspect. These fundamentals are taught through rigorous on-field training as well as through various classroom sessions.
Marcus Hammond started Next Level Quarterbacks to help young players achieve that extra edge they need when they move on to play collegiate level football. He realized that there are certain fundamentals to the game that are necessary to have in order to stay competitive at the collegiate level. "The first quarterback meeting that I attended in college was like going from arithmetic to calculus" says Marcus. Most students lack the knowledge and training to prepare them for this crucial transition.
The training includes leadership skills and techniques to enhance your confidence- both mentally and physically.
Next Level Quarterbacks is based in Southern New Jersey but travels state-wide and also to Delaware, Pennsylvania and Maryland, if required. Next Level Quarterbacks wishes to transform the talent pool and perceptions of Southern New Jersey and attract colleges who want to recruit top-class quarterbacks. This program wants to put Southern New Jersey on the national map of elite quarterback players.
Next Level Quarterbacks conducts one-on-one training sessions as a well as in small groups. There also camps with focused training on the quarterback position.
Topics covered include ball mechanics, how to read a defense, execute proper play fake and offer tips on leadership skills. New members start with an initial consultation and goal-setting session, personalized assessment and evaluation, and expert coaching to help them achieve their goals.
Workouts are challenging and designed to take players outside of their comfort zone. Workouts are created with the intention of correcting flawed body mechanics as safely and quickly as possible.
The program is available to all age groups and skill levels and is committed to helping players achieve personal goals through customized training.
FEES:
$50 an hour for single one-on-one sessions
$35 an hour for single small groups (minimum 5 players)
Packages available!
Hurry to get more details for the next session!
CONTACT:
Website http://www.nextlevelquarterbacks.com
Email info(at)nextlevelquarterbacks(dot)com
Phone: 856-452-1553