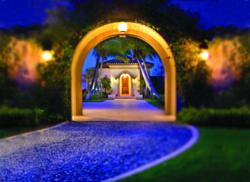 Boca Raton, FL (PRWEB) March 19, 2013
Premier Estate Properties showcased their high-end luxury properties in the 15th Annual Grande Estate Tour on Sunday, February 17, 2013. The event was an overwhelming success with more buyers previewing than in recent years.
Whatever a person's passion, whatever inspires, Premier Estate Properties offers the most richly diverse, beautifully designed, and interesting estates to satisfy the most discerning tastes. All are invited to visit premierestateproperties.com for detailed information on Premier Estate Properties' Estate Portfolio.
"We understand how important purchasing the right estate residence is to you. It would be very difficult not to find your dream property in our world-acclaimed $1.24 Billion Estate Portfolio, a superlative selection of many magnificent architectural styles, from Mizner Mediterranean to Palm Beach Georgian to French Regency and beyond," states Carmen N. D'Angelo, Jr., Broker/Owner.
Premier Estate Properties Inc., the only South Florida real estate company marketing and selling properties exclusively in excess of one million dollars has increased their internationally acclaimed world class Estate Portfolio to a new milestone of over $1.24 billion.
Equally important is Premier Estate Properties' bottom line sales performance which covers a 40 mile stretch on Florida's Gold Coast from Manalapan to Fort Lauderdale. The brokerage firm has sold more million dollar properties and more record-breaking sales in more communities than any other company.
It is also important to note that Premier Estate Properties sells their own listings first. Over 70% of their high-end sales are "in-house" – 2.5 times the industry norm. Consistent quality advertising and a strong Internet presence contribute to their superior sales position.
Only Premier Estate Properties can offer the most extensive pre-qualified buyer base that exists, and the best single source of real synergy. With Premier Estate Properties, estate is "not just on the market, it is in the market," reaching the highest demographic clientele.
Premier Estate Properties is South Florida's only real estate brokerage devoted solely to the high-end market, providing performance that is unparalleled and unprecedented, remaining true to a total commitment to platinum service, and dedicated to marketing our world renowned Estate Portfolio. The company chose to concentrate solely on selling the most important estates to a privileged clientele, enabling them to match the personal preferences of discerning buyers to the perfect estate property, and the reason why so many of their present buyers and sellers are referrals from satisfied past clients.
Premier Estate Properties is a private high-end real estate company specializing in the marketing and selling of properties solely in excess of one million dollars. Worldwide affiliates include Christie's International Real Estate, Luxury Portfolio International, Mayfair International Realty, FIABCI International Real Estate Federation, Leading Real Estate Companies Of The World, Who's Who In Luxury Real Estate and Board of Regents. For further information on Premier Estate Properties' real estate services, please call 561.394.7700, visit our Old Boca Raton Office, 800 East Palmetto Park Road, Boca Raton, Florida or tour http://www.premierestateproperties.com.