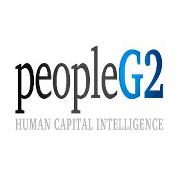 Anaheim Hills, CA (PRWEB) March 14, 2013
Beginning in 2013, the goal of PeopleG2 was to provide its clients with a much easier way to handle the drug testing process. By creating this online solution, PeopleG2 provides a "one stop" process where a company can order a background check and drug test at one time from one site. Other enhancements include an integrated Drug Testing solution; decreased turn-around times; a specialized MRO Team with a vast degree of industry knowledge and expertise; and an in house compliance support for their clients, providing program design, policy creation and consultation for both regulated and non-regulated programs.
PeopleG2 is a 10+ year old Human Capital Risk Management firm founded on the core belief that all suppliers of services should "truly make a difference" – even if they're operating in an industry that most people view as highly commoditized.
Their value-add approach to standard and custom pre-employment screening programs is based on keeping the element of "personal staff attention and critical thinking" noticeably in the mix when servicing all customer organizations.
Given recent multi-million dollar FTC fines against some of their competitors for ... "not using reasonable procedures to ensure the accuracy of information sold to customers" ... their adherence to a delivery model involving personal staff attention and critical thinking is how they make a difference as a supplier of HR-related decision-support services.
The accuracy and completeness of an individual's information contained on commercial and public/government agency databases should never be taken for granted, and employers making hiring or promotion decisions should feel assured that these decisions are not unduly omitting -- or erroneously considering -- key information. PeopleG2 is recognized industry wide as delivering the highest quality Human Capital Due Diligence services to support the highest quality employment and workforce decisions.
The recent attention PeopleG2 has received in some higher end publications highlights that they are not only approaching this market differently, but also deliver higher-end, more strategic services that no other industry provider offers.