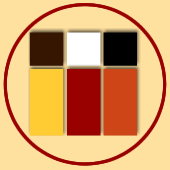 "This new team for actors and actresses is going to be a game-changer for our A-List clientele. It will dramatically alter their career trajectories for the better."- George Magalios
New York, NY (PRWEB) March 15, 2013
Mediasophia, an online reputation management and Internet marketing firm in New York City and West Palm Beach, is pleased to announce the creation of a new team assigned to work exclusively for actors and actresses in both film and television. The team will work together enhancing the reputation of our celebrity clients to promote their success online creating fan websites, Youtube video content and positive publicity on social media.
Mediasophia represents many talented professionals in the talent industry such as actors, musicians, dancers, song writers and models by creating organic online reputation management campaigns that enhance their careers and support their successes. The team's holistic approach to marketing celebrities and new talent professionals encompasses creating image based online content in the form of blogs, press releases, performance video, fan social media communications and custom websites designed to support viral communication and global recognition.
Celebrity public relations are an important component of any professional career. When looking for work, it is important for actors, musicians and performance professionals to have a strong portfolio of web content that reflects their popularity and success. A strong fan base online can mean the difference between a starring role and a lesser one, particularly for younger actresses and actors early in their careers.
Mediasophia is continuously expanding its areas of specialization in an effort to merge its resources with the Hollywood film and television industries for all SEO and online reputation and public relations endeavors.
For more information, visit mediasophia.com.