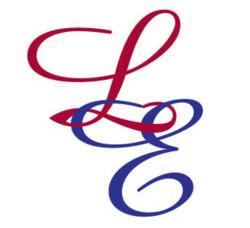 The addition of a route between Orlando and Miami dramatically expands the geographical coverage area of Latin Express and rounds out the services available to their clientele.
Orlando, FL (PRWEB) March 15, 2013
Latin Express LLC, a high end, asset based, transportation service provider, based in the Orlando area, is pleased to announce new door-to-door shuttle services from Orlando to Miami and from Miami to Orlando.
Latin Express LLC, an Orlando transportation company, has built a solid reputation on their enduring commitment to delivering the absolute best in class, taste and distinction as one of the best shuttle services, throughout the Central Florida region and beyond. Offering professionally chauffeured passenger transportation services in Orlando for individuals and groups, Latin Express has a fleet of new model, clean, and reliable vehicles. Vehicle options include sedans, vans, town cars and limousines, all of which are operated by courteous drivers who know the area and keep safety in mind at all times.
Whether you need to be chauffeured from the airport or you need Port Canaveral transportation to take you to a cruise ship terminal, need a limo for a special occasion or simply want to travel in style, Latin Express is available to help you with all your transportation needs. Taxi services are also available throughout the Orlando Metro area and Professional shuttle service areas include Port Canaveral, Orlando International Airport and Sanford-Orlando International Airport, as well as, a shuttle that runs between Orlando and Tampa, and from Tampa to Miami. The addition of their bus from Orlando to Miami and back, dramatically expands the geographical coverage area of Latin Express LLC and more fully rounds out the services available to their clientele.
Latin Express LLC has received several positive reviews and they have many repeat customers who not only utilize their door-to-door, Florida transportation services on a regular basis (finding it convenient to be picked up at their home or hotel and dropped off wherever the need to go) they also refer their friends and family. Latin Express LLC supplies Orlando transportation for Disney trips, Universal Studios vacation packages, shuttle to Port Canaveral cruise terminals, Orlando airport shuttle, shuttle service to Busch Garden Tampa and more.
All of Latin Express' drivers are caring, licensed professionals whose number one priority is your comfort and safety. If you are visiting the Central Florida area, you likely do not know your way around. You can depend on Latin Express to know how to get you to your destination. Their drivers receive a variety of trainings, that includes learning alternate routes to use when the major roadways get clogged.
Latin Express LLC is licensed for hire by the city of Orlando, Hillsborough County & Osceola County, to pick up and drop off passengers at anytime. They also carry all necessary liability insurance on their vehicles.