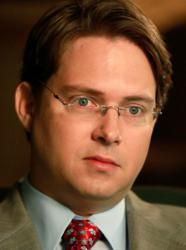 The chemical industry spent millions to cover up just how dangerous asbestos exposures were.
DALLAS (PRWEB) March 14, 2013
The National Law Journal has again distinguished Baron and Budd on its annual list of Top 100 Verdicts (2012). Attorneys John Langdoc and Christine Tamer achieved a $48 million victory after exposing Union Carbide, a subsidiary of Dow Chemical, as negligent in a California man's mesothelioma diagnosis (Bobbie Izell, et al. v. Union Carbide Corp., et al., Los Angeles County, Case No. 4674.). Langdoc and Tamer stood for the patient and his family. The California settlement represents the single largest national mesothelioma verdict in 2012.
"The chemical industry spent millions to cover up just how dangerous asbestos exposures were," said John Langdoc, lead trial attorney at Baron and Budd. "My bet is that we have only uncovered the tip of the iceberg regarding the decades-long cover up."
Baron and Budd has earned a place on the prestigious NLJ list three times for sizable mesothelioma victories in Texas, Pennsylvania and California.
The firm enjoys national stature as a champion for those diagnosed with mesothelioma and asbestos cancer. Baron and Budd was founded in the 1970s, its core mission to defend those harmed by asbestos exposure. The firm successfully handling one of the country's very first mesothelioma lawsuits. For over 35 years it has cultivated a reputation for prevailing in substantive mesothelioma rulings nationwide. Among these are a $55 million verdict in El Paso, the largest ever in Texas (Hernandez v. Kelly-Moore Paint Co., Inc., No. 20003559 Texas Dist. Ct., El Paso Cty.); a $20 million verdict in San Francisco (Georgia-Pacific, LLC, Defendant and Appellant v. Joan Mahoney and Daniel Mahoney, Plaintiffs and Respondents, Appeal from the Superior Court of San Francisco County, Case No. CGC-06-458140); a $17 million verdict in Philadelphia (Consolidated Asbestos Cases v. Crane Co., et al., Nos. 00199 and 00911 (Pa. Ct. Comm. Pls., Philadelphia Cty.); an $11 million verdict in Dallas (Vernon Walker Sr., et al., Plaintiffs, v. RPM International, Inc., et al., Defendents, District Court of Harris County TX, No. 2009-52642); and many more.
To learn more about the mesothelioma lawyers at Baron and Budd call 1.866.855.1229 or visit the firm's dedicated website, Mesothelioma News.
About Baron & Budd, P.C.
The national mesothelioma law firm of Baron & Budd, P.C. has been "Protecting What's Right" for asbestos sufferers and their families for more than 35 years. As one of the first law firms to successfully litigate an asbestos lawsuit, Baron & Budd continues to actively represent veterans, industry workers and others who are suffering as a result of exposure to asbestos. Contact Baron and Budd at 1.866.855.1229 for additional information on mesothelioma treatments, mesothelioma cancer doctors and treatment centers and mesothelioma attorneys.