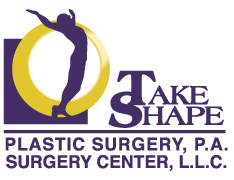 Our Free Consultations are great for finding out the best way we can help you look great for summer - Surgical Coordinator Maritza Frau
Fort Lauderdale, FL (PRWEB) March 29, 2013
Beach Body season is the hardest time of year for many individuals. They want their skin and bodies to look their best in time for the summer months in order to improve their confidence on the beach. Take Shape Plastic Surgery in Fort Lauderdale is finding an increase in the number of patients who are turning to their services to transform their bodies and complexions. They also feel that this reflects a renewed confidence in the economy.
During the Winter months the primarily procedures that are done include eyelid surgery (blepharoplasty), face and neck lifts, and laser skin resurfacing. This is mostly due to the longer healing time that these procedures require, and the fact that winter months are a great time for recovery. One reason is that certain procedures require patients to stay out of the sun which is more easily accomplished during the winter months.
Once the weather starts to warm up, patients switch gears according to Take Shape Plastic Surgery PA. Out go the facial procedures and in come breast augmentation, tummy tucks, and liposuction. These three procedures are already the top five most commonly performed plastic surgeries nationwide according to the American Society of Plastic Surgery, and they become even more popular in the months leading up to summer. People are preparing to dust off their bathing suits, and they want to make sure they look good when it comes time to hit the beach. Breast augmentation in Fort Lauderdale can make them more curvy and confident in a bikini. Tummy tucks can tighten up the midsection and get rid of any excess skin that may be making the patient feel self-conscious, while liposuction Fort Lauderdale can give a leaner and more balanced silhouette.
The clinic is also renowned for the reconstructive surgical work that is offered. Also on premises is Take Shape Surgery Center, L.L.C., a Medicare-certified, state-licensed and nationally-accredited, ambulatory surgical center. This facilitates a more personalized, convenient and comfortable experience for patients.
Patients can be assured that the plastic surgeons at Take Shape Plastic Surgery in Broward possess the skills, training, and aesthetic eye to ensure that the patient's desired cosmetic result becomes a reality and that reconstruction patients achieve the best possible outcome.
For more information, call Take Shape Plastic Surgery P.A. at 954-585-3800 or visit them on the web at http://www.takeshape.info or on Facebook. Take Shape Plastic Surgery Plantation is located at 4161 N.W. 5th Street, Suite 100.