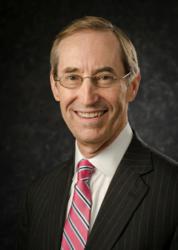 Rochester, NY (PRWEB) March 19, 2013
Animal rights activists are increasingly targeting animal agricultural businesses, such as dairy, swine and poultry farmers, with undercover video stings designed to generate maximum media attention, warns LeClairRyan shareholder David L. Cook in a two-part "Dairy Management & the Law" series in the February and March 2013 editions of Dairy Business magazine. But agri-businesses can take proactive steps to exclude infiltrators in the first place, he says; and if there is a breach, companies can take legal and other steps to fight back.
"Since 2005, more than two dozen undercover videos have been released in more than 10 states relating to animal agriculture," explains Cook, who represents major dairy and other agricultural businesses throughout the Northeast from his base in the national law firm's Rochester office. "These operations use shock and sensationalism to gain media coverage and, ultimately, impact public opinion and disrupt markets."
A good defense starts with the hiring process according to Cook, who notes that a resume without animal agriculture experience could signal that an applicant is an undercover plant. "It is perfectly appropriate and legal to ask in an employment interview or on an application if a prospective employee is a member of or supports animal rights organizations," he writes. "In addition, agricultural employers should require all employees to sign a non-disclosure and confidentiality agreement which includes a prohibition against taking or distributing photographs or video of any aspect of their employment."
Violators should be dismissed, he adds, pointing out that in most states, an employee may be fired for any reason other than race, national origin, age, gender, or sexual orientation. Dairy operations should also be protected with security and surveillance systems, and employees should report co-workers who are making videos, taking pictures or otherwise deviating from established policies and principles related to animal health and safety, he notes.
If a company is nonetheless targeted by an undercover operation or the subject of a media report, an attorney should interview all employees who have had any kind of contact with the undercover employee and/or may have been filmed or recorded, writes Cook.
"Immediately contact your vet and ensure that all your records are up to date and can be provided to law enforcement, if necessary," he counsels, noting that the burden of proof is on the government to prove that a criminal act has been committed, and that an intent to cause harm and actual harm have both occurred. "Do not wait for law enforcement to contact you," Cook says, adding that the accused company's lawyer should establish a relationship with the prosecutor and advise that they will cooperate with the investigation and respond to media inquiries.
"By proactively dealing with law enforcement, you may be able to demonstrate that no violation of the animal cruelty laws has taken place, avoiding prosecution altogether," Cook writes. "Generally, most dairy operations will be able to show they are following generally accepted farming practices and, as a result, there is no intent to cause harm. Sadly, most targeted dairy operations have failed to grasp these key principles, resulting in a public perception that the targeted dairy farm is at fault, because it has given into the demands of the activists or prosecution."
But some recent cases offer hope. The American Society for the Prevention of Cruelty to Animals (ASPCA) launched an undercover operation against Ringling Bros., but ended up paying $9.3 million to settle a lawsuit brought against it by the circus after it was discovered the key witness for the animal rights plaintiffs was paid by the ASPCA and, therefore, not credible, he notes. (American Society for the Prevention of Cruelty to Animals v. Ringling Brothers and Barnum & Bailey Circus, 03-02006, U.S. District Court, District of Columbia)
"The take-home point is that in the face of a crisis brought on by an undercover operation, do not panic and succumb to activist pressure," Cook writes, adding that in addition to taking sensible precautions, "The standards for prosecution are high and may not be met."
About LeClairRyan
LeClairRyan provides business counsel and client representation in corporate law and litigation. With offices in California, Connecticut, Massachusetts, Michigan, New Jersey, New York, Pennsylvania, Virginia and Washington, D.C., the firm has approximately 350 attorneys representing a wide variety of clients throughout the nation. For more information about LeClairRyan, visit http://www.leclairryan.com.
###
Press Contacts: At Parness & Associates Public Relations, Marty Gitlin, (631) 765-8519, mgitlin(at)parnesspr(dot)com, or Bill Parness, (732) 290-0121, bparness(at)parnesspr(dot)com.
NOTE: This release is based on "Dairy Management & the Law" columns that appeared in the February and March 2013 issues of Dairy Business magazine.