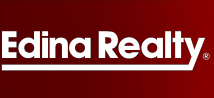 This is a great resource for buyers looking into assistance programs
Jordan, MN (PRWEB) March 15, 2013
Down payment assistance information can be hard to come by. Kris Lindahl of Edina Realty has changed that. At a seminar in Jordan, MN on Thursday morning Lindahl highlighted several key strategies and resources that he deems necessary to a successful down payment process.
In addition to general information Lindahl also covered the Minnesota Down Payment assistance website that he created. "This is a great resource for buyers looking into assistance programs," Lindahl said. The website takes a few pieces of information from buyers and sends them a real-time email that lists programs they may be eligible for.
The Kris Lindahl team consists of several hard-working, full-time Edina Realty agents that specialize in down payment assistance. Once information is entered into the website, Lindahl explained, then his team makes it their priority to match buyers to programs.
Call Kris and his team now for more information at (763) 634-5895 and visit the Minnesota Down Payment Assistance website to get started today.