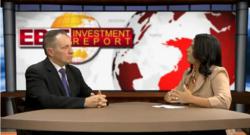 Reasons regional centers and/or projects fail have mostly to do with Tenant Occupancy.
Riverside, CA (PRWEB) March 18, 2013
"It's a real challenge staying ahead of the EB-5 program today," says Rattan, whose regional center works in conjunction with his real estate development company, Continental East Development. USACRC is based in Murrieta, was approved in 2009 and received USCIS regional center designation in 2011.
Since becoming involved with the EB5 program, Rattan has witnessed some major changes and challenges that face the program, one of the biggest being the number of regional centers that have popped up in the last few years. There are currently over 240 USCIS designated regional centers in comparison to the 30 the country had in 2005. But a majority of the regional centers are inactive and some experts in the industry say as many as 90 percent of them will fail. Rattan says, "I think a number of regional centers came on line and then they found it wasn't as easy as they thought to raise the capital... A 90 percent business failure at anything, whether it be EB-5 or a business itself, is just not acceptable."
Reasons regional centers and/or projects fail have mostly to do with tenant occupancy. Each investor of a given project must show that their $500,000 to $1 million investment created at least 10 new permanent, full-time jobs. The confusion came in how those jobs are created and counted. For instance, construction jobs from a project are typically temporary but some investors/regional centers were counting those jobs toward the job creation requirement. Some were also counting jobs from a project that was just relocating a business where no new jobs were actually being created.
In February 2012, many regional centers were issued RFE's, Requests for Evidence, to prove that the jobs their investor's business plans outlined were actually the jobs that were being created. This sent mass confusion throughout the EB-5 industry. In an effort to clarify the confusion and clean up the program, last December, USCIS issued a guidance memorandum on tenant occupancy and the methodology for establishing job creation in EB-5 cases. USACRC was one of the regional centers that received an RFE for one of their projects and believes USCIS is pleased with the stack of evidence they produced.
Rattan says, "The real issue of tenant occupancy… was: where are the jobs, where are the tenants? And this has been a real dilemma for the EB-5 world... It's affected many projects as the government is asking for more evidence. For many years the government was not questioning what was going on... And so, RFE's; the government is basically asking regional centers to say, 'show us now how those jobs are going to occur.'"
RFE's further delay the already congested petitioning process. However, Rattan advises investors to be sure to have a good team of experts to help them through the process consisting of an immigration attorney and financial planner. He says one of the most important questions investors should ask themselves is: Is there a high probability if I do this, it's going to create jobs? After all, the whole purpose of the EB-5 program is to create jobs and without the creation of jobs, investors will not receive their green card and could lose more than they bargained for.