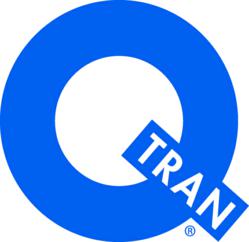 Our employees help define Q-Tran and collectively we have well over a hundred years of experience
(PRWEB) March 14, 2013
Incorporated on March 4, 1993, Q-Tran has grown from a basement manufacturer of one product line, solely for indoor low voltage lighting, to hundreds of products ranging from indoor LED power supplies to entire power infrastructure for Low Voltage and LED landscape lighting. Q-Tran's Q-WIRE has been quickly adopted by electricians around the country as the premier, low voltage wire that can be used in direct burial applications or indoors, in place of standard Romex.
Q-Tran started in a basement in Norwalk, CT and after outgrowing the space moved to Bridgeport, CT. Space needs changed again and, three years ago, Q-Tran moved to its current headquarters, in Milford, CT. Our employees help define Q-Tran and collectively we have well over a hundred years of experience.
Q-Tran, Inc. was founded by John Tremaine, an accomplished lighting designer who was born into a family of lighting entrepreneurs and innovators. He began his career with The Miller Company, a firm acquired in the 1930's by his great grandfather, who founded the National Electric Lamp Association (NELA Park) before selling Miller to John's grandfather. In the early 1920's NELA became General Electric's lamp division in Cleveland, Ohio, and was later transformed into a prestigious research institute that is still thriving today.
The Miller Company, a lighting company specializing in fixtures used for commercial, industrial and institutional applications, was sold to John's grandfather, Burton, Jr., who sold it to John's father, Burton, III, and it is where John cut his teeth before starting a lighting design practice in 1980. In 1985 John opened Primo, a high-tech lighting showroom that offered a creative alternative to functional lighting and eventually gave birth to Q-Tran.
Q-Tran was established to fulfill a need in the lighting industry for flexible remote transformers that eliminate noise and heat while enhancing the quality of light output. Operating with the mantra "ENLIGHTENEDTHINKING®," Q-Tran has pioneered innovative transformers and power supply centers to provide safety, reliability, performance and convenience. It was the first company to develop an entire power supply center designed specifically for low voltage lighting. Over the years, Gean Tremaine and Jordan Nodelman would take their place by their father's side, helping to build Q-Tran into a leading designer and manufacturer of high-quality, power supply systems, transformers and components.
For more information, contact:
Q-TRAN, INC.
155 Hill Street
Milford, CT 06460
T. 203.367.8777
F. 203.367.8771
Website: http://www.q-tran.com
Email: info(at)q-tran(dot)com