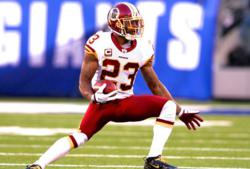 Washington, DC (PRWEB) March 14, 2013
Some Redskins season ticket holders are experiencing a price increase this year, some up to as much as 40%. As one could imagine, season ticket holders, most of whom have had these seats in their family's names for years, are not happy about this change. Season tickets are not the only seats with rising prices, as general admission seats are too. This price boost is the first time in seven seasons, and general admission tickets will not raise more than 10%. One customer's tickets went up over 40% this season. They used to be $1089 per seat for 10 games, and now are up to $1529 per seat for the same 10 games. One Redskins spokesperson confirmed that 704 season ticket holders were billed a 40 percent increase. All of the seats involved in this change were mid field lower-level seats, also known as "prime seat locations". These seats had the highest increase of any other seat in the stadium. Ticket holders are not happy with this change, and many are complaining or not renewing their seats. At RedskinsTickets.com, you can find the best prices on the web for Redskins tickets.
The highly-regarded entertainment ticket marketplace, Inside Track Tickets, has launched Redskinstickets.com, its newest ticket retail site featuring one of the largest supplies of tickets for the Washington Redskins in Washington, DC. Not only can fans purchase Redskins Tickets, but they can also share their experience with friends and fans by participating in an interactive fan hub and social media experience showcasing an active blog at Redskinstickets.com that features team news, players update, as well as videos, pictures, and other information. http://www.redskinstickets.com helps fans find everything they are looking for, from Redskinstickets.com to news and events.