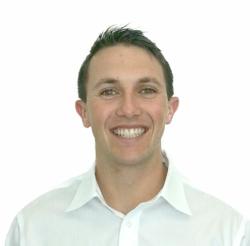 Outsource has given me an opportunity to expand my skill set outside of the Marines.
Los Angeles, CA (PRWEB) March 14, 2013
Outsource is a nation-wide staffing agency that specializes in serving clients in the technical and construction fields. With seventeen full-fledged branches in cities across the country and a headquarters located in Los Angeles, Outsource is primed to employ a generous internal staff. Beyond external staffing services, Outsource is steadily seeking skilled and inspired individuals to take on a variety of positions. The San Diego regional office is holding a career fair to attract just such talent on Monday March 18th at the San Marcos Civic center at 1249 Civic Center loop, San Marcos California from 10am to 2pm. This career fair will be targeted particularly to hire those who can work as valued Recruiters, Sourcers, Business Development Managers, and Onboarders.
With many qualified veterans returning to civilian life, Outsource hopes to tap this bountiful source workers to join their staff. Many veterans transitioning out of active duty are looking to apply themselves towards positive careers. The training provided to those who serve in the military is rigorous and disciplined. Active service men and women have the attractive qualities of integrity, ingenuity, and the ability to complete tasks efficiently that many employers are looking for. Veterans tend also to make wonderful leaders and problem-solvers. Returning vets placed in key positions generally prove themselves to be highly valuable and are usually promoted quickly to leadership roles. Veteran placement programs and incentives benefit not only the returning military service people who find employment but also the fortunate companies who gain them as worthwhile employees.
Outsource already retains a wonderful veteran, Hunter Schmidt who has been working for the company as a recruiter since the beginning of February. Mr. Schmidt served as a Corporal in the United States Marine Corps. He served in Afghanistan in the Helmond Province. As a member of the 2nd BN 11th Marines Golf Battery, Mr. Schmidt spent the majority of his eight months in Afghanistan as an infantryman and Artillery Cannoneer in the Kajaki District. His time in Military service cultivated in Mr. Schmidt a strong ability to act under pressure and to communicate strongly with coworkers and peers. After five years on active duty Mr. Schmidt was honorably discharged on January 23, 2014 and began searching for jobs. He successfully returned to the workforce with Outsource shortly thereafter on February 4, 2013. In the five weeks he has been a recruiter with the company he has proved himself as an invaluable worker and takes great satisfaction in his new position and the work that it entails.
Outsource is hoping to hire more veterans to work in various positions throughout the company. The job titles include Onboarders, Technical Sourcers, Business Development Managers and Recruiters like Mr. Schmidt. These decisive jobs will provide veterans with challenges to meet their level of talent and skill, while affording them opportunities for on the job education and professional growth. Having found jobs themselves, working for a company that does the important work of technical staffing is a positive way for veterans to serve the nation they fought to protect, and Outsource strives to help them do it.