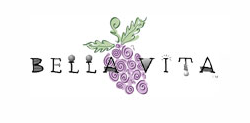 Bella Vita is a Phoenix, AZ based company that specializes in providing unique gift packaging
Phoenix, AZ (PRWEB) March 15, 2013
Bella Vita Bags, a Phoenix based business focusing on offering a large variety of gift packaging in the wine, olive oil and gourmet food industry, was honored by the International Housewares Association with the Innovation award in the Home Décor and Gift Category for their new Bottle Net design.
The newly launched Bottle Net is a round mat made of quality felt that due to its intricate design, when stretched turns into a carrying tote. The Bottle is placed in the center of the mat and when the side handles are pulled, it becomes a gift bag. The shape and nature of the felt material serves a dual purpose and can be placed on the table to act as a decorative trivet when the wine bottle is being served.
The Bottle Net is available in 2 different styles: a classic round shape and a flower pattern for the spring time. There are 8 different colors to choose from. It is also available in a decorated leather.
Bella Vita is a Phoenix, AZ based company that specializes in providing unique gift packaging, bottle bags and products for the wine, olive oil and gourmet food industry. Packaging includes wine gift bags and boxes made of handmade paper, printed papers, jute, wood, leather and more. Their gourmet gift bags are alternatives to the traditional gift basket. These two and three bottle bags accommodate olive oils, vinegars, sauces, salsas, jams, coffees and a multitude of other gourmet foods. Bella Vita is also home of the Chill It bags, a freezable gift bag to keep beverages cold.
To learn more about Bella Vita, please visit http://bellavitabags.com/