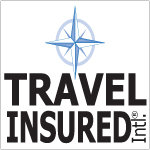 East Hartford, CT (PRWEB) March 19, 2013
InteleTravel, a leading company which provides professional travel booking tools and resources to help travel agents sell travel easily, recently announced they have named Travel Insured International as their Preferred Travel Protection Partner for 2013.
InteleTravel provides professional travel booking tools and resources to help travel agents sell travel and earn commissions easily. With this new collaboration, clients will be automatically offered insurance coverage in the online reservation process when in the cruise and air engine. Click the Insure It! links anywhere on the site for info and a quote. InteleTravel and Travel Insured will also pair up to host webinars to keep agents up to date on the wide range of products offered, tips on how to sell, as well as other tips on making the selling process a bit easier.
About InteleTravel.com:
InteleTravel.com (founded in 1992), "The ORIGINAL Travel Agency At Home", is the pioneer of the large scale host agency and home-based travel agent model. InteleTravel.com has a worldwide network of thousands of full and part time independent travel agents who sell travel to families, friends, co-workers and other customers, using both InteleTravel booking technology and traditional methods, and promoting all major travel products. Today, the concept has become a pillar of the travel industry, accounting for 1/3 of all US travel sales, amounting to 7 billion dollars a year (Credit Suisse First Boston). For nearly 20 years, the company has been known for its leadership in travel agency sales, robust preferred supplier relationships, innovative agent education programs and cutting edge travel technology. http://www.InteleTravel.com
About Travel Insured:
Travel Insured International is one of the largest privately held travel protection companies in the US, and preferred supplier to over 5,000 travel agents, travel consortiums and wholesalers in the US and abroad. As a former division of the Travelers up until 1994, and originator of travel insurance in the US, you can say that the "travel protection" blood lines run deep. Travel Insured International's customer centric claims operation has significant expertise in both domestic and international claims administration.
Travel Insured International
52-S Oakland Ave.
E. Hartford, CT 06128-0568