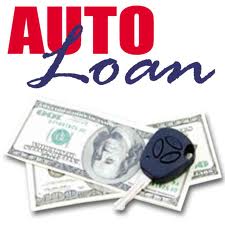 (PRWEB) March 14, 2013
Valley Auto Loans is an online business that provides reliable auto loans. They specialize in allowing those with bad credit scores and even outstanding bankruptcies to be approved for high quality loans. Valley Auto Loans maintains a blog that consistently posts new information on auto loans and other financial issues. Their clients have received the blog very well and often regard it as an essential source of knowledge on the subject of loans and credit finances. Recently, Valley Auto Loans reiterated their goal of providing auto loans to the public by posting a blog entry on how exactly they sustain the ability to offer approvals to most of their clients.
To get approved for car loans with bad or no credit, please visit https://valleyautoloan.com/apply-now2/.
http://valleyautoloan.com/ has an excellent record of approving their clients faster and with higher quality loans than their competitors. Valley Auto Loans also claims that anyone can be approved for an auto loan quickly and easily. When an application is submitted to Valley Auto Loans, it is processed through a database of pre-determined, well-trusted lenders that compete for the loan. This means that the finest lenders in the nation offer their best loans. Each lender was hand chosen as bad credit specialists. Anyone, regardless of his or her current credit condition can be approved immediately.
Many people struggle with bad credit and debt, but when it comes to transportation, you cannot cut corners. Valley Auto Loans wants to get clients and their loved ones back on the road in a reliable vehicle. Also, by maintaining an auto loan, one can effectively build a better credit score and repair their history. There are many other pros to having a successful auto loan contract, and those who use Valley Auto Loans can begin learning and growing again.
About Valley Auto Loans
Valley Auto Loans is the leading auto and cars finance provider in USA fully dedicated to help its customers acquire national car and auto financing. They design and develop customized no credit auto and car financing, bad and good credit auto and car loans. Voted the best for "Quality Customer Service; Best National Auto Loans Service" by thousands of people, their finance experts focus in providing its customers information and various tools available for different auto loan offers, help them to choose the best that fits their budget as well as the related eligibility guidelines in detail.