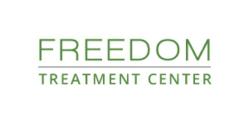 Our center is always looking for new ways to raise awareness about addiction and recovery
Albion, MI (PRWEB) March 15, 2013
Drug and alcohol addiction can be complicated, but getting help for addiction does not have to be. That fact is evident with Freedom Treatment Center's new website design that makes it easy for people to get the help they need. The site's new design features the center's toll-free number in several prominent locations and contact forms for those who would rather communicate by email. The site's user-friendly format and striking visuals makes it simple for people to obtain more information and get a solid feel for the center's ambiance and accommodations.
"Our center is always looking for new ways to raise awareness about addiction and recovery," said Freedom Treatment Center representative Brian Kuehne, "and our new website design is a great tool with which to do it. It's cleaner, neater and simpler than our old design, making it much easier for website visitors from across the nation and the world get an overall feel for who we are, what we do and how we do it."
The main menu contains front-line information options, offering links from Freedom Treatment Center's homepage, the programs offered, the treatment methods, the blog, the location and the About page with background information on the center. Other options available from the main page include an in-depth rundown on the center's counseling options, the center's environment, the life-skills learning program and the sauna detox.
Photos featuring interior and exterior views of the center provide more background on the environment while a featured blog post allows site visitors to glance at the latest news and views. A listing of the major insurance carriers the center accepts also graces the main page, instantly answering one of the foremost questions many have about insurance coverage.
One more major perk on the main page is the "Addiction Quick Jump" section that allows viewers to click on the name of any drug in the alphabetical listing to learn more about abuse and addiction to that particular substance. Each page in the new design follows suit, with an easy-to-read, attractive format.
"Our new website design truly reflects what Freedom Drug Rehab is all about," Kuehne said. "We are here to raise awareness, educate, counsel, detoxify and help as many people as we can enjoy life to the fullest. Our website clearly shows that enjoyment can come from recovery."
Located in a semi-residential pocket of Southern Michigan, Freedom Treatment Center provides the soothing and safe environment and assistance so vital for helping people overcome drug and alcohol addiction. Treatment begins with a natural detoxification and continues with counseling, education and lifestyle changes that help ensure an ongoing and successful recovery.