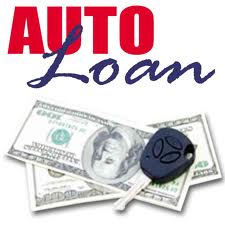 (PRWEB) March 15, 2013
Applying for an auto loan can be a stressful and difficult task. When the applicant has a bad credit score, or no credit history at all, the process becomes much more difficult. In today's economy, it is becoming less likely for lenders to accept applicants with bad credit history, as it is more of a high-rick loan. However vehicles are an essential, and Valley Auto Loans strives to allow anyone to be approved for a quality auto loan. Regardless of one's credit history, or even if the applicant has an outstanding bankruptcy, Valley Auto Loans can get anyone approved.
To get approved for car loans with bad or no credit, please visit https://valleyautoloan.com/apply-now2/.
Valley Auto Loans has specialized in helping those with bad or no credit history for some time now. They have shown great success as nearly all of their applicants are approved for quality auto loans. Their method is an excellent innovation of financial negotiating and a great utilization of the benefits provided by modern Internet tools. Valley Auto Loans has the unique ability to get nearly anyone approved for auto loans due to a few simple methods that they employ. Firstly, Valley Auto Loans has a massive pre-established database of trusted lenders that specialize in dealing with high-risk loans. That means that when someone submits their application to Valley Auto Loans, the application is run through a series of the best matching lenders. The lenders are forced to compete for the application and therefore each is offering their best deals and services for the lowest rates. Secondly, Valley Auto Loans continues to work with each application and find lenders that are perfect for the applicant's interests. This means that the applicant doesn't have to do all the work as the task of searching for the best lender and negotiating the best rates is done entirely by Valley Auto Loans.
Recently the impressive system created by http://valleyautoloan.com/ has shown its impressive potential as Valley Auto Loans has seen an increase of over one hundred percent in the number of successful applicants. More and more applicants are accepted every day and Valley Auto Loans continues its campaign to offer aid to those in financial stress.
About Valley Auto Loans
Valley Auto Loans is the leading auto and cars finance provider in USA fully dedicated to help its customers acquire national car and auto financing. They design and develop customized no credit auto and car financing, bad and good credit auto and car loans. Voted the best for "Quality Customer Service; Best National Auto Loans Service" by thousands of people, their finance experts focus in providing its customers information and various tools available for different auto loan offers, help them to choose the best that fits their budget as well as the related eligibility guidelines in detail.