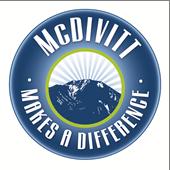 This contest is special because it allows Colorado's youngest filmmakers to show us how safety is important to them. Last year's entries were outstanding, and we're looking forward to seeing what students have in store for us this year. - David McDivitt
COLORADO SPRINGS, Co. (PRWEB) March 18, 2013
The McDivitt Law Firm PSA Contest is back! For the sixth year in a row, the law firm is challenging Colorado teens to get creative and produce videos about the dangers of risky driving.
PSA Contest Details
High school students (grades 9 to 12) in Denver, Colorado Springs, and Pueblo, Colorado, may enter videos about safe driving and how to prevent problems such as distracted driving, lack of seatbelt use, and impaired driving.
Entries will be judged on students' abilities to analyze and address dangerous driving and produce quality videos.
Winning PSA Televised!
The winning PSA will be aired on local television, and the winning student will choose between a laptop computer with movie‐making software or a $1,500 gift card. The winning student's school will also receive a monetary donation.
Entries must be submitted by Monday, April 22.
To learn more about the contest, find additional resources, and watch videos from previous contests, visit http://www.McDivittMakesADifference.com.
McDivitt Makes A Difference
Whether McDivitt Law Firm pays for safe cab rides home, sponsors local education programs, or supports area charities, the law firm is committed to helping others. That's why the law firm created McDivitt Makes A Difference—a year‐round program that encompasses all of its community efforts. To learn more, visit http://www.McDivittMakesADifference.com.
About McDivitt Law Firm
McDivitt Law Firm is a Colorado-based law firm that has been providing legal representation to injured victims and their families throughout the state of Colorado for the past 20 years. Founded by Mike and Karen McDivitt, McDivitt Law Firm has an experienced team of lawyers, paralegals, and support staff who provide their clients with caring and thorough legal service. Visit http://www.McDivittLaw.com to learn more.