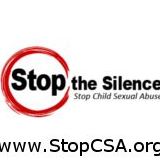 Washington, DC (PRWEB) March 16, 2013
Stop the Silence: Stop Child Sexual Abuse, Inc. is a DC-based non-profit organization that is dedicated to improving society's efforts to prevent, treat, and end child sexual abuse. The organization is holding the 10th Annual Race to Stop the Silence on Sunday, April 14, 2013 at 9 AM in Washington, DC off of Freedom Plaza.
DC fan favorite Mark Moseley of the Redskins and NFL fame is named the National Spokesperson for this year's Race to Stop the Silence 8K and will appear at the April 14, 2013 event along with other Redskins celebrities.
The signature event takes place in the midst of Child Abuse Awareness Month and Sexual Assault Awareness Month, and features sister-events in Florida and Kenya on the same day. More than 1,500 runners and walkers are expected to participate this year in DC.
People from all over the U.S. come together for the annual 8K Race/Walk in DC, which features the 8K Race, a 1K kids' fun run, games, awards and prizes, inspirational speakers, and musical entertainment.
"Stop the Silence is eager to again host this important event that gives a voice and support to the victims and survivors of the horrors of child sexual abuse, and provides the public with important information about this profound public health problem," said Dr. Pamela Pine, Founder of Stop the Silence.
Sponsors of the race include: Women's Calendar/Women's Radio, Clear Channel Radio, Coca Cola, Under Armour, Clif Bars, Whatsa Bagel, Breads Unlimited, and others. Additional interested sponsors can contact ppine(at)stopcsa(dot)org.
Event entry fees are $35 through 9am EST April 12, and $40 after that at packet pickup and on-site the day of the race. Registration for kids 12 and under for any part of the event is $5. Event registration is open online through April 12th, with pre-race day and race day registration located right off of Freedom Plaza starting at 7AM. Please visit the race website to register.