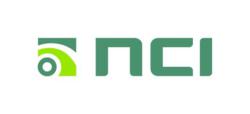 NCI's presence at CIOsynergy Toronto will provide event attendees with an additional layer of industry insights and thought leadership...says Patrick Mason - Dir. of Communications and Marketing | CIOsynergy
Hoffman Estates, Illinois (PRWEB) March 15, 2013
CIOsynergy, a provider of thought leading conferences, today announced that NCI will be a key sponsor at its event on March 21, 2013 at the Trump International Hotel and Tower in Toronto, Canada.
NCI's IT security portfolio is comprised of consulting services, solutions integration and a security managed service offering. Its consulting service incorporates PCI, governance, risk and compliancy, and includes penetration testing, vulnerability and risk assessment. NCI's solutions integration service includes architectural reviews, installation and support of best-of-breed IT security solutions. The company's managed service includes analysis, configuration, setup, alerts and 24x7 systems management of a number of IT security vendor solutions. NCI has played an important role in helping to secure most of the top police agencies in Canada; assuring security for Canada's major municipalities; and, safeguarding IT at Canada's prestigious universities.
"We are thrilled to have NCI as key sponsor of our CIOsynergy Toronto event. As leading provider of IT security services, their presence will provide event attendees with an additional layer of industry insights and thought leadership," says Patrick Mason, Director of Communications and Marketing at CIOsynergy.
CIOsynergy Toronto is an exclusive opportunity for leading local CIOs and IT executives to network and brainstorm daily hurdles in an unparalleled learning environment under the umbrella of the founder of Travelocity.com, keynote of the event Terry Jones. As a former chairman of Kayak.com and former CIO of American Airlines, Mr. Jones will share insights from four decades of success including the techniques he's deployed to keep up with today's rapidly changing world.
At CIOsynergy Toronto, a panel of leading CIOs moderated by Scott Shuster, will share and explore how CIOs can be successful in their role. Mr. Shuster has led virtually every Business Week CEO, CFO, and CIO conference held since the founding of the magazine's events group more than 100 of the world's most prominent gathering of large company leaders and senior executives.
Open to Fortune 500's and mid-market enterprise, CIOsynergy's events gathers senior executives from the office of the CIO, including Directors, VPs, Chief Architects, CTOs and CIOs.
For more information about or to participate in CIOsynergy Toronto, visit: http://netcyclops.CIOtoronto.com, or contact Araceli Delgado, Project Coordinator at aracelid(at)ciosynergy(dot)com or 1.847.278.2213 ext. 899.
About CIOsynergy
CIOsynergy provides a platform that brings together the thought leaders of IT through events that incorporate face-to-face meeting opportunities, panel discussions, think tanks and keynotes, and C-suite networking programs.
Previous events have attracted C-suite leaders from companies such as Wal-Mart, Salesforce, Home Depot, Bank of America, Forbes Media, Wells Fargo, Shell, Allstate, State Farm, Career Education Corp, Pepsi, Sara Lee, Kraft, BP, Loyola University, Kaiser Permanente, Mayo Clinic, and Walgreens.
The company operations nationwide and has previously partnered with sponsors such as IBM, 3com, VMware, Unisys, Hitachi, Oracle, SunGard, Dell, Google, Amazon, and HTC among 100's more.
About NCI
NCI has held a leadership position in the IT security and networking industry for over a decade with a combination of consulting, professional services, and products. NCI has demonstrated expertise in network and security assessments, architecture development and solution deployment, digital forensics, training, and physical security. NCI's team of certified information security experts are relied on to secure hundreds of public and private sector clients across Canada. The company has offices in Ontario and Quebec. Additional information is available at http://www.nci.ca/.