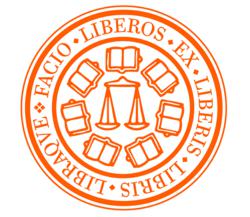 "The statistics reinforce the fact that a St. John's education provides a foundation for whatever path our graduates choose to pursue," said Gabe Gomez, Director of Communications at St. John's College
Santa Fe, NM (PRWEB) March 14, 2013
FOR IMMEDIATE RELEASE - St. John's College is proud to announce that its Santa Fe campus ranks in the top 10 of universities whose students go on to earn doctorate degrees in the United States. In a recent study of more than 1,500 colleges and universities, the National Science Foundation (NSF) ranked St. John's College in Santa Fe 9th in the Humanities category for alumni PhD completions.
The college is consistently noted for its progressive approach to liberal education, which challenges students to find their own perspectives and develops their intellectual and imaginative capacities to an unusually high level. Graduates have highly developed critical thinking and analytical reading skills and are cogent writers and effective speakers, traits that serve them well in doctoral programs and beyond. Graduates go on to successful careers in law, medicine, business, communications, education, technology, and scientific research, among many others.
"St. John's College is proud of the record of high achievement amongst our graduates," said Gabe Gomez, Director of Communications at St. John's College. "The statistics reinforce the fact that a St. John's education provides a foundation for whatever path our graduates choose to pursue."
The doctoral recipients who completed the NSF survey number 275,598 between 2001 and 2010 and include all institutions in the U.S.; the data is available to the public (through NSF WebCASPAR). The Higher Education Data Sharing (HEDS) Consortium compiled the data and ranked institutions.
For more information about St. John's College, please visit http://www.sjca.edu.
CONTACT
Gabe Gomez
505 660 1616
ggomez(at)sjcsf(dot)edu
or
Jennifer Hobson
JLH Media
505 603 8643
Jennifer(at)jlhmedia(dot)com
###
St. John's College, a co-ed four-year liberal arts college with campuses in Annapolis, Md. and Santa Fe, N.M., offers small discussion-based classes and a distinctive curriculum based on the foundational texts of the Western tradition. All students undertake a unified and multidisciplinary program, reading and discussing classic works of philosophy, literature, theology, history, political science, economics, mathematics, astronomy, physics, biology, and music. In this vibrant learning community, faculty members, known as tutors, do not lecture and are not segregated into departments, but instead learn with and guide their students as they read and discuss these foundational texts in small, seminar-style classes. The college also offers graduate-level programs based on these same principles. St. John's has no religious affiliation and is the third oldest college in the country.