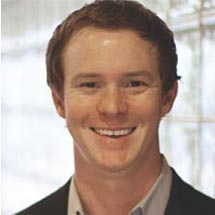 Pittsburgh, PA (PRWEB) March 15, 2013
ACI (Affordable Comfort, Inc.) is pleased to welcome generational communications expert Curt Steinhorst to the outstanding lineup of presenters at the 2013 Home Energy Leadership Summit. Steinhorst will present the closing keynote "Crossing the Generational Divide: Unlocking the Power of Generations for Your Strategic Advantage" on Tuesday, April 30.
Steinhorst is the founder and president of the Promentum Group, a public speaking and media consulting firm, and is a contributor to the Center for Generational Kinetics, an organization that studies the trends that shape each generation. He is recognized as a leading voice for Generation Y, having served as the president of his 10,000 member class at Texas A & M University.
In his presentation, Steinhorst will examine the unique opportunities and challenges that businesses face in employing four generations of workers, and how each generation's strengths can be harnessed to foster organizational growth. The Home Energy Leadership Summit seeks to strengthen the building science workforce, and this topic is of particular relevance to the industry leaders who aim to both cultivate cooperation among its generationally diverse professionals and best utilize the strengths of those workers.
The Home Energy Leadership Summit is an executive-level event attracting leaders from the public and private sectors who are working to drive residential energy efficiency into the mainstream. The Summit features presentations by and panel discussions among the corporate leaders and policymakers who stand at the forefront of the home performance and weatherization industry, including government officials, contractors, utilities, manufacturers, and more. This year's event will focus on strategies for aligning the diverse interests within the industry, developing an industry scorecard for the measurement of success, and workforce development.
The 2013 Home Energy Leadership Summit will be held in conjunction with the 2013 National Home Performance Conference, an annual event attracting members from all sectors of the home performance and weatherization industry. Registration is open for both events at http://www.affordablecomfort.org.
–END–
About ACI
ACI (Affordable Comfort, Inc.) is a nonprofit professional association dedicated to making every home healthy, comfortable, and resource-efficient. Since 1986, ACI has served as an unbiased go-to resource for home performance and weatherization, bringing together industry leaders for the purpose of education, professional networking, and business-to-business collaborations. For more information, please visit http://www.affordablecomfort.org.
###
ACI Contact
Amy Kozusko
Marketing & Public Relations Coordinator
ACI (Affordable Comfort, Inc.)
412-424-0085
akozusko(at)affordablecomfort(dot)org