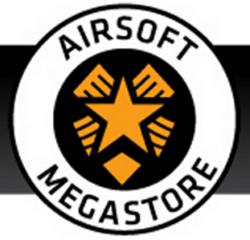 IRWINDALE, Calif. (PRWEB) March 18, 2013
The most trusted airsoft retailer in the nation, Airsoft Megastore, brought on board new terms of service to their growing North American customer base in addition to the recent effort and manpower directed into servicing neighboring Canada. Airsoft Megastore announced the new terms early March to offer better buyer satisfaction and to benefit new customers for the fastest growing airsoft retailer in America.
Dubbed "Airsoft Megastore's The Guarantee," the new terms are expected to draw more attention with the addition of $9.99 flat rate shipping to anywhere in the continental U.S., removing any confusion on calculating fees in comparison to product weight. Orders that exceed $149 will continue to ship completely free. Many online retailers on the market, including general interest stores, do not guarantee a fixed shipping amount across all of their products. This makes Airsoft Megastore one of the most popular places to shop for airsoft guns, tactical gear and high grade BBs. Low prices have always allowed the online store to reach customers throughout the U.S., but this new perk is expected to increase customer satisfaction among loyal customers while encouraging new ones to come on board.
"We believe in keeping our prices low and offering the best products to everyone," said Mike Zhang, Chief Operating Officer at Airsoft Megastore. "In order to achieve this goal, we want to cater to our customers and ensure that they get the best experience. Our new terms make this possible and demonstrate our commitment to better serve both loyal and new customers alike."
Within the announcement of the new terms, Airsoft Megastore promised to reach out to new customers, while still continuing to engage their active audience through their weekly newsletters, social media interaction and extended sales. In an effort to encourage more airsoft enthusiasts to shop at the online retailer, Airsoft Megastore announced it would hand out $5 in store credit to new customers, making it the only airsoft retailer in America to offer such a deal. The Southern California-based company is one of the only online airsoft retailers to offer no restocking fees and a full refund within 30 days on items that gets returned to their warehouse. Other online stores will charge a 15 percent fee, with some stores aiming as high as 30 percent to restock returned items. Customers who are not satisfied with their orders can return products and receive free return shipping as well.
Airsoft Megastore currently offers 12 percent off on select items — including Thunder B sound grenade kits, the CYMA M5-J and the SRC M16A3 AEG — and guarantees to give away three high-end AEGs in a raffle that will end on April 1. The exclusive giveaways include one KWA LM4 PTR Gas Blowback Professional Training Rifle and two KWA M4 CQR MOD 2 LiPo-ready AEGs and are reserved for three randomly-chosen winners. More information regarding the raffle can be found on AirsoftMegastore.com.
About Airsoft Megastore
Airsoft Megastore is North America's premier high-value supplier of Airsoft guns, gear and accessories, as well as high grade Airsoft BBs. Strategically based in Southern California, Airsoft Megastore keeps costs low with efficient bulk product importing from Airsoft manufacturers in Asia. The company is committed to bring Airsoft to the masses by making the sport more accessible.