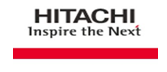 Irvine, CA (PRWEB) March 19, 2013
Hitachi Solutions America, Ltd., a leading provider of global industry solutions based on Microsoft Dynamics AX and Microsoft Dynamics CRM, today announced it has been invited by Microsoft to join its exclusive Global Independent Software Vendor (ISV) Partner Program. Hitachi Solutions was selected for its solid manufacturing industry expertise, global reach, and proven ability to develop and deliver best-of-breed Microsoft-Dynamics-based production planning solutions.
Hitachi Solutions is a two-time Microsoft Dynamics US Partner of the Year Award Winner, a Microsoft Dynamics AX Global Parter of the Year Award Winner, and a Microsoft Dynamics CRM Global Partner of the Year Award Winning Microsoft Gold Certified Partner dedicated to the Microsoft Dynamics platform. Its parent, Hitachi, Ltd., is a Fortune Global 50 company with more than 100 years of manufacturing experience. Now as one of fewer than 25 Global ISV Partners worldwide, Hitachi Solutions will be able to better leverage Microsoft Dynamics technology and resources to extend the depth and breadth of its advanced manufacturing software solutions for large clients in new global markets.
"Microsoft Dynamics AX is a fantastic business applications platform and we are very pleased to replatform our proven production planning application to Dynamics AX. We are very proud that Microsoft selected us and recognizes our global capabilities and commitment to serving our customers with advanced manufacturing solutions," said Mike Gillis, COO, Hitachi Solutions America, Business Solutions Group. "As a Microsoft Global ISV Partner, we plan to continue to help revolutionize the manufacturing industry and create new opportunities for global manufacturers."
Hitachi Solutions' deep industry and functional knowledge, long history of delivering client value, and large-scale global presence align directly with our strategic goals for the Global ISV program," said Hal Howard, Corporate Vice President, Microsoft Dynamics ERP. "They are a great addition to the program and we look forward to working with them to extend the rich functionality and advanced architecture of Microsoft Dynamics for our manufacturing clients worldwide."
The first solutions to be delivered under the new Global ISV program are SynPLA and SynPIX, two of Hitachi Solutions most advanced production planning and scheduling products that have been servicing the largest manufacturing organizations in the world. The Syn line will now seamlessly integrate Hitachi Solutions' manufacturing expertise and the power of Microsoft Dynamics AX to expand functionality, strengthen synergies, and create an enhanced manufacturing ERP solution that:

increases efficiency, project management, and scheduling operations
enhances efficient management and utilization of deliverables
provides flexibility that allows quick and precise preplanning to cope with rapid production plan changes
improves usability for increased user adoption
optimizes production
For more information about these and other products and services, visit Hitachi Solutions at the 2013 Microsoft Dynamics Convergence to be held March 18-21 in New Orleans. Hitachi Solutions is a Platinum Sponsor for the event and will be showcasing its industry leading solutions and award winning clients in Booth 2013.
About Hitachi Solutions
Hitachi Solutions is a core member of Information & Telecommunication Systems Company of Hitachi group and a recognized leader in delivering proven business and IT strategies and solutions to companies across many industries. With a balanced view of strategy, people, process and technology, we work with companies to understand their unique business needs, and provide focused industry solutions to improve their business. From business strategy development through application deployment and maintenance, our consultants are committed to helping clients quickly realize measurable business value and achieve sustainable ROI. We offer a client-focused, collaborative approach and transfer knowledge throughout each engagement. Hitachi Solutions was recognized as the 2011 Microsoft Dynamics CRM Global partner of the year, the 2009 Microsoft Dynamics AX Global Partner of the Year, and two-time Microsoft Dynamics US Partner of the Year. Outside of Japan, the company conducts its business through three key subsidiaries, Hitachi Solutions America, Ltd., Hitachi Solutions Europe, Ltd. and Hitachi Solutions (China) Co., Ltd. For more information, call 949.242.1300 or visit http://us.dynamics.hitachi-solutions.com/
About Hitachi, Ltd.
Hitachi, Ltd. (TSE: 6501), headquartered in Tokyo, Japan, is a leading global electronics company with approximately 320,000 employees worldwide. Fiscal 2011 (ended March 31, 2012) consolidated revenues totaled 9,665 billion yen ($117.8 billion). Hitachi is focusing more than ever on the Social Innovation Business, which includes information and telecommunication systems, power systems, industrial, transportation and urban development systems, as well as the sophisticated materials and key devices that support them. For more information on Hitachi, please visit the company's website at http://www.hitachi.com.