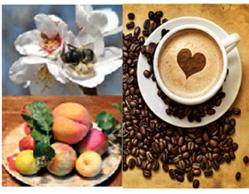 "Garden writers and bloggers can create awareness and urge gardeners to become Power Pollinators. Together we can close the bee pollination gap for our food supply."
Woodinville, WA (PRWEB) March 14, 2013
Garden writers, bee fans and gardeners are invited to participate in a free global online event called BeeAction, Saturday, March 30, 2013. The event launches BeeGAP, a gardener-level program to save our food supply from lack of bee pollination.
Crown Bees, a leader in mason bee education and bee-safe products, is sponsoring the event that includes perspectives from researchers and agricultural industry leaders.
"As honey bees continue to decline, we need more alternative bee pollinators to keep food on our tables. The solution is in our own backyards," said Dave Hunter, BeeAction host and Crown Bees founder, http://www.crownbees.com.
The online event calls on writers and bloggers to increase awareness among their garden readers about the benefits of adding solitary mason to the garden. Participants can ask questions and make comments via Twitter.
"BeeGAP is a movement we can all join today to solve the growing problem of food pollination for tomorrow. Everyone can be a Power Pollinator," Hunter said.
He added that native solitary bees are gentle, efficient pollinators that have been largely overlooked in gardens and commercial crops due to honey bee dependence. To build the bee population, gardeners can sell excess bees, through BeeGAP, for distribution to other gardeners, farmers and commercial growers.
Please register here and get more information on how to participate.
Event: Bee Action: A Free Global Online Event
Date: Saturday, March 30, 2013
Time: 9 a.m. to 10 a.m. PST