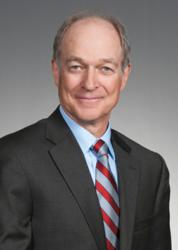 Denver, Colorado (PRWEB) March 15, 2013
Holland & Hart LLP is pleased to announce the addition of Mark Kozik to the firm's Tax practice. Kozik is of counsel and is based out of the firm's Denver office.
Kozik advises clients on state and local tax matters, including income, franchise, sales, and use tax issues. He also represents clients in state and local tax controversies.
He spent 20 years as a tax accountant in the federal and state tax practices at the Denver office of a national accounting firm. He also taught as an adjunct and full-time professor for over 20 years at the University of Denver in the Graduate Tax Program.
Kozik is a member of the tax sections of the American Bar Association and the Colorado Bar Association, and a member of the Denver Bar Association. In addition, he is a member of the Colorado Society of Certified Public Accountants.
He holds an LL.M. in taxation from University of Miami School of Law, a J.D. from Drake University Law School, and a B.S. in accounting from University of Denver.
About Holland & Hart
Holland & Hart LLP delivers integrated legal solutions to regional, national and international clients of all sizes.
Since its inception in 1947, Holland & Hart's more than 440 lawyers have consistently been recognized by leading national and international peer and industry review organizations for innovation and dedication to the practice of law.
For more information, visit http://www.hollandhart.com.