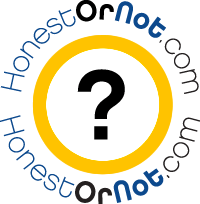 Phoenix, AZ (PRWEB) March 15, 2013
HonestOrNot.com is a service designed to inform significant others, spouses and potential suitors that the person they are with or interested in, is cheating or already involved. This unique database allows members across the country to register their person of interest using unique identifying information. The information is then cross referenced in the relationship database and if someone else has registered the same person, a match is identified.
HonestOrNot.com's goal is to provide a secure and private way for people to get the truth they deserve. Once the information is cross referenced, if a match occurs, the site puts the member in contact with the other member through anonymous messaging. Members can then discuss why they have both registered the same person of interest and what their involvement is. Questions can be asked. Lies can be discovered. It's founders believe fidelity and honesty is the ultimate goal in any relationship and have provided a easy, secure way to get answers.
"If you are cheating or being dishonest, it is only a matter of time," warns HonestorNot.com, CEO, Michelle Davis. "The more people that sign up, the harder and harder it becomes to cheat. This service works when people come together."
This Online Relationship Database is a great tool to catch someone cheating or verify if someone is really single. In a world where technology makes lying and cheating, that much easier, HonestOrNot.com is encouraging people to be faithful and truthful. For more information, please contact us through the website.