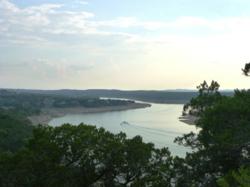 We believe that multi-property events are one of the best ways to bring properties to the public
Kansas City, Mo. (PRWEB) March 15, 2013
Buyers have the opportunity of a lifetime to bid on a diverse offering of Texas bank-owned properties. United Country – Coleman & Patterson of Bryan/College Station, Texas, will offer a variety of tracts to the highest bidders during a series of multi-property auction events to be conducted live April 4 and 5, as well as via online bidding through April 9 and 11.
"We believe that multi-property events are one of the best ways to bring properties to the public," said David Coleman, principal, broker and auctioneer with United Country – Coleman & Patterson. "This format allows qualified buyers the opportunity to see a variety of available homes and investment properties and determine their current fair market values through the bidding process."
These events will offer over 40 banked-owned properties for sale, including, acreage of various size, residential and commercial real estate, waterfront properties, multi-family lots, duplexes and more. The highlights of these events include roughly 471 recreational acres with much of the ground work in place for development and approximately 405 Texas Hill Country acres, previously purposed for additional development in Latigo Ranch Subdivision between Boerne and Bandera.
The times, dates, location and featured lots for the live auction events are as follows:

Thursday, April 4 at 11 a.m. at Ranch Rd 1431 in Lago Vista, Texas, featuring the roughly 471-acre recreational and development tract, and a waterfront development.
Thursday, April 4 at 7 p.m. on-site at 202 Sweetgrass in Horseshoe Bay, Texas, featuring a builder home.
Friday April 5 at 11 am at Hwy 46 W. in Boerne, Texas, featuring recreational/development land and three lots in San Antonio.
The first of two online auctions begins March 26 and will feature 15 properties from Burnet and Llano counties. This event will end April 9. The second online event begins March 28 and will offer 19 properties in Travis, Blanco, Llano, Calhoun, Aransas, Jackson and Jefferson counties. This event will end April 11. Both online events will feature a diverse selection of real estate, including waterfront, commercial, residential, multi-family, investment, development and golf course properties.
Property details, photos, online bidding, as well as terms and conditions can be found at TXPropertyAuction.com. United Country – Coleman & Patterson can be reached at 888-300-0005 or by email at david@colemanandpatterson.com.
About United Country
United Country Real Estate is the largest fully integrated network of conventional and auction real estate professionals in the United States and Central America. The company has been an innovator in real estate marketing since 1925. United Country supports nearly 550 offices across the U.S., Costa Rica, Panama and resort areas of Mexico, with a unique, comprehensive marketing program that includes one of the largest portfolios of property marketing websites (more than 3,000 separate sites and traffic of approximately 3 million visitors per month), multiple United Country real estate catalogs with national distribution , an extensive buyer database and national advertising of local properties that reaches more than 90 million homes per week. United Country has recently been recognized by Franchise Business Review, AllBusiness.com, The Land Report, Entrepreneur and The Wall Street Journal as one of the top U.S. real estate companies.