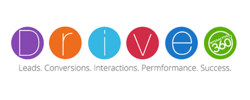 AMARILLO, Texas (PRWEB) March 14, 2013
March 14, 2013: Interactive 360, Inc. will be exhibiting their effective "one-stop shop" approach to auto dealership digital management at this year's Innovative Dealer Summit to be held March 19 and 20th at the Colorado Convention Center. The Colorado Convention Center is located at 700 14th Street in Denver, Colorado. The Innovative Dealer Summit will be open from 8:00am to 6:30pm on March 19 and 8:00am to 1:30pm on March 20.
The Innovative Dealer Summit provides an educational forum for dealership owners and principles, management and other key decision makers that addresses the emerging issues faced in today's high-tech dealership management. From increasing sales and profitability to creating and maintaining a strong online and social media presence, companies such as Interactive 360, Inc. will be there to provide these dealerships with the solutions they need to succeed.
Interactive 360, Inc., based in Amarillo, Texas is an innovator in the field of dealership marketing solutions. They provide a "one-stop shop" platform that provides auto dealerships with all the tools they need to manage every aspect of their business in one comprehensive, yet integrated, package. Interactive 360, Inc. recently launched their new Inventory Management Solution, which helps dealerships provide their customers with the right vehicle at the right price at the right time. Interactive 360, Inc. CEO Rick McLey is so confident in the product that he is offering it as a complimentary upgrade to every dealership that signs up with them at the Innovative Dealer Summit.
CEO Rick McLey explains that, "Interactive 360, Inc.'s unique approach to dealership management provides technology-based, detail-oriented and efficient online marketing products. Our passion, focus and wide range of industry expertise is what drives their mission to position all valued partners and clients to achieve market dominance."