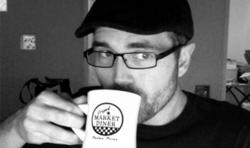 Fill in the Blank is a true differentiator. Our team has proven expertise in executing solutions that provide powerful consumer engagement and drive big returns on investment
(PRWEB) March 15, 2013
Emmy award winning Fill in the Blank, one of the leading communication and digital solutions firms, today launched its new website.
Fill in the Blank supports clients by creating 360-degree custom marketing platforms and programs based on matching a brand's marketing objectives with its target audience. The new site, located at http://www.fillinthe.com, includes extensive marketing information to help customers understand Fill in the Blank's complete range of business solutions.
Created with the user experience firmly in mind, the website has been designed using the latest technology so the site is compatible with all browsers and mobile devices. The new website means that customers can now benefit from richer online content and turnkey support. On the Fill in the Blank website, visitors can also gain cutting edge knowledge by checking in on "tips & tricks" located in the news section.
"Fill in the Blank is a true differentiator. Our team has proven expertise in executing solutions that provide powerful consumer engagement and drive big returns on investment," said Fill in the Blank President Greg Petersen. "Our website is an extension of what we do. We want to engage our clients and give them a place to solve their digital problems."
Vice President Eric Pearce added "The success of Fill in the Blank is based on our ability to leverage our clients' hard work. Our ability to integrate measurable market share gaining programs into a business is an area where we stand out. The new site helps illustrate our efforts"
About Fill In The Blank
To be the head of the class, all you need is the right answer. That's why we founded Fill in the Blank. Our Emmy Award-winning designers provide the perfect digital solution for any digital problem. And we don't just leave you with a concept, we are able execute them as well. Our mission is building businesses, solving problems, and delivering top-notch customer service to a global client base. Our team provides current solutions that keep our clients empowered and ahead of the curve. For more information, visit us on the web at http://www.fillinthe.com.