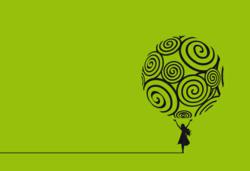 San Francisco, CA (PRWEB) March 19, 2013
Announcing the unique outpouring of support for San Mateo County Court Appointed Special Advocates (CASA) by ancient clay natural remedy company Zion Health. Beginning March 19th, Zion Health will donate 50% of their online profits from http://www.adamaminerals.com to local charities such as CASA in support of children who need court appointed advocates.
Natural clay body care company Zion Health is on a mission to support socially conscious goals through mind, body and spirit. With organic products sourced from healing bentonite clay, Zion Health's philosophy is to serve health-minded shoppers with natural wellness alternatives while giving back to the community. This spring, monthly donations through May will be donated to CASA in San Mateo County and additional local charities.
CASA's focus is on partnering caring adults with children who have come under the court's protection due to parental neglect or abandonment. Court judges appoint CASA volunteers to keep watch over and champion for abused or mistreated youth who might become lost in the legal shuffle. When the natural bond between a parent and child is broken, CASA volunteers step in to provide guidance and help ensure the child is placed in a safe, permanent home. They offer stability and the familiarity of everyday ordinary activities to provide a sense of normalcy for the struggling child.
Leading organic body care manufacturer Zion Health is proud to support an organization that shares its values for fostering community spirit in the most natural ways. The recent addition of Zion's Community Healthy Spirit Page at http://www.zionhealth.com, reflects stories similar to CASA's Shumeka, who transitioned from foster care to college with the help of her angel advocate, Kristal Wortham. Like the 234,000 children helped by CASA volunteers nationwide, Shumeka found a true support system from Kristal that gave her the strength to succeed in college.
Zion Health's organic, natural ancient clay products are available at Whole Foods Market stores in California, Florida and at health food markets and co-ops throughout the United States and Canada. Zion provides its consumers with pure skin and body care products that are vegan, free of parabens, aluminum and formulated using certified organic ingredients whenever possible. For more information on Zion Health products, go to http://www.zionhealth.com.