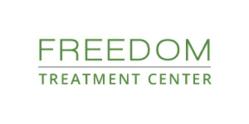 Our Family Survival Guide offers strategies on getting a person suffering from addiction into treatment and what to do during and after the treatment
Albion, MI (PRWEB) March 18, 2013
Addiction has a wide-reaching scope that affects not only the person suffering from addiction but also that person's family. Freedom Treatment Center recognizes the wide reach and is introducing its new Family Survival Guide to a Loved One's Addiction Treatment.
The guide, which is available online at the Freedom Treatment Center website, begins by noting that a family's struggle with addiction can be equally as painful as the person's struggling with addiction. Family members are typically not desensitized to the situation and can neither escape reality through nor blame their behaviors on substance abuse. Family members can typically very clearly see the harm befalling a loved one, even if the loved one is unable to see or admit to the problem.
"Watching a loved being brought down by addiction can be very, very painful for friends and family," said Freedom Treatment Center representative Brian Kuehne. "Their pain may prompt them to do things they think are helping their loved one when in reality they may be hurting them. Our guide can help family and friends understand addiction and choose the best course to take."
Freedom's Family Survival Guide offers suggestions and a plan of action for a family to effectively deal with addiction in a loved one. Key points include identifying the problem as early as possible and ensuring the family members themselves do not add to the problem. Family members and friends who are unaware of addiction's insidious and manipulative features may unknowingly become enablers that only serve to fuel the addiction to a deeper level.
"Tough love" can sometimes be the answer, [ABC News reports, especially when the person ignores house rules, betrays trust or otherwise harms the family with addictive behaviors. An even more drastic move is an intervention, which may seem severe but may be the only way to save a loved one's life.
"Our Family Survival Guide offers strategies on getting a person suffering from addiction into treatment and what to do during and after the treatment," Kuehne said. "We have seen families heed the suggestions by attending group therapy sessions and supporting their loved ones at every step of their recovery. This allows family members to grow and heal individually and as a family."
Located in a semi-residential pocket of Southern Michigan, Freedom Treatment Center provides the soothing and safe environment and assistance so vital for helping people overcome drug and alcohol addiction. Treatment begins with a natural detoxification and continues with counseling, education and lifestyle changes that help ensure an ongoing and successful recovery.