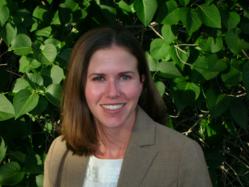 Whether you are admitted, wait listed or denied from a college, students may have lingering questions.
Denver, CO (PRWEB) March 20, 2013
Katherine Price, a Senior Associate with Montgomery Educational Consulting, produced a three part blog post series dealing with the different types of college application decisions students may receive.
The first post provides insights into acceptance letters and what students need to consider before submitting their deposit. "Students should not immediately jump on-line and commit to their first choice school as soon as they receive the acceptance letter," stated Ms. Price. "This is a decision that they need to take some time to think about.
In her post, Ms. Price provides students with questions to consider before the commit to a college and send in their deposit. Students may need to think about financial aid or other resources available in order to ensure they are making the right decision for them and their family.
In a follow up post, Ms. Price provides information for students who have been placed on the waiting list. "Being placed on the waiting list can sometimes be worse than being denied," stated Ms. Price. "Students have to decide if they remaining on the waiting list is the right decision for them or is it time to let go of that particular college."
Finally, Ms. Price provides guidance to students how have been rejected from their top choice college. "Receiving a rejection letter may feel like the end of the world, but students can consider the transfer process if they are really determined to make it to a particular college," stated Ms. Price.
From offices in Colorado and New Jersey, Montgomery Educational Consulting offers comprehensive, personalized educational counseling services to students locally, around the country, and around the world. These college admissions experts guide students every step of the way as they navigate the university search and application process. Then, they help students get admitted to the college that is right for them.
For more information about Montgomery Educational Consulting, call 720.261.8299, or email info(at)greatcollegeadvice(dot)com. Or visit http://greatcollegeadvice.com.