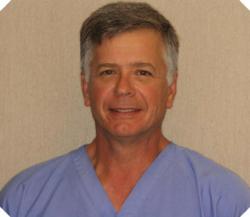 Corpus-Christi, TX (PRWEB) March 14, 2013
Dr. Tilman Richards concentrates on the various dangers surrounding dental periodontal disease, especially recent studies linking gum disease to dementia. After reading the study, Dr. Richards wants to stress the importance of maintaining proper dental hygiene.
According to a U.S. study conducted by researchers at the University of California and reported by NBC News, people who brush regularly and keep their gums and teeth healthy will have a lower risk for dementia later in life. Annlia Paganini-Hill, who led the study, which was originally published in the Journal of the American Geriatrics Society, also reported that some studies discovered that people with the most common form of dementia, Alzheimer's disease, have more gum disease-related bacteria in their brains than a person without Alzheimer's.
This study leads them to believe that bacteria from gum disease are getting into the brain, causing inflammation and brain damage. The statistics revealed that people who don't brush their teeth daily have a 65 percent increased chance of developing dementia than those who brush their teeth daily. Although there is a direct connection, the study did not prove that people who brush their teeth daily absolutely won't get dementia.
Dr. Richards encourages patients to brush their teeth twice a day and to floss a minimum of once a day. Taking these preventive dentistry measures and working out a schedule with your dentist for regular cleanings, patients have a higher chance of avoiding possible consequences of dental periodontal disease, such as dementia. Gum disease is also linked to problems other than dementia like diabetes, stroke and respiratory issues. Visit Dr. Richard's website today at http://www.corpus-christi-dentist.com and learn more about the risks and treatments of gum disease.
Tilman Richards, DDS is a general dentist offering patients personalized dental care for Corpus Christi, TX since 1984. Dr. Richards graduated with honors from Sam Houston State University with a Bachelor of Science in biology, and he attended Baylor Dental School in Dallas where he received his degree as a doctor of dental surgery. He is also a member of the American Dental Association, Texas Dental Association and Nueces Valley District Dental Society. Dr. Richards is part of one percent of dental professionals providing the most recent FDA cleared laser procedure for gum disease and periodontal treatment. To learn more about Tilman Richards, DDS and his dental services visit his website at http://www.corpus-christi-dentist.com and call (361) 238-2373.