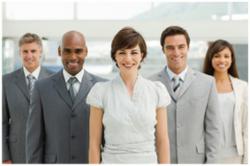 It's a great opportunity for attendees to work on their networking skills
Burnaby, BC (PRWEB) March 14, 2013
On March 16th from 9am to 4:30pm, L2 Accent Reduction Centre will be available to speak to internationally trained professionals who would like to continue their professions in Canada. Participants will learn how other professionals succeed, maximize their job search and unlock what industries really want. They will get a chance to network with other Vancouver professionals and ask questions to an expert panel. The Hilton is proud to be hosting this conference's keynote speaker, internationally renowned author, Lionel Laroche.
The Hilton hotel is providing a special lunch buffet for $19.95.
"It's a great opportunity for attendees to work on their networking skills", says Madigan. "Canadian employers put a strong emphasis on soft skills but for many newcomers, they lack venues like this to practice introductions and small talk."
L2 Accent Reduction Centre will be available to discuss how to reduce an unintelligible accent, how this can help in the job search, how our products (one to one sessions, online software, speech buddy tools and textbooks) can help, and answer questions.
Event: BC Immigrant Professionals Conference
Date: Saturday, March 16, 2013
Place: The Hilton Hotel at Metrotown
6083 McKay Avenue
Burnaby, British Columbia, V5H 2W7