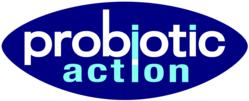 Does your acne treatment fail to target inflamed and sensitive areas of the skin?
Miami, FL (PRWEB) March 18, 2013
As a major world power it's no surprise that China has taken the reigns on investing and dominating the new and growing market that is probiotics. Recently an article from science20.com released information that China expects to grow their market past the 5 billion dollar mark, with hopes of creating and distrubiting their "China-Biotics" world wide.
China currently stocks its shelves and distributes nearly thousands of nutritional foods and supplements with probiotics. Food products like yogurt, fermented cheese or cream, fermented soy milk, and probiotics supplements are already building a large following.
Fernando Perez, a spokesman for Probiotic Action explains why China has taken notice of the probiotic market, and the possibility of them overtaking all probiotic producers.
" China is the supplier of the world and is always quick to take notice on an upcoming trend and capitalize on it. The western world is demanding probiotics in everything from food, to beauty products and acne cream. The possibility of most of our probiotic products being produced in China is very likely. While reproducing probiotic bacteria is a natural process, costs may be more effective in China to develop the germs and research them," ads Perez.
Probiotic Action is an advanced acne treatment that uses a topical probiotic containing the "good bacteria" that is naturally found on healthy human skin. By using probiotics, Probiotic Action is an effective treatment that restores the normal bacteria content on skin. Probiotic Action will successfully clear skin when used as an adult acne treatment while protecting skin against bad bacteria, free radicals, and pollutants.
#####