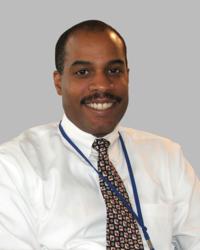 Kent Displays is one of many companies at the forefront of U.S. manufacturing, and I am eager to provide ongoing input to help ensure the U.S. remains a global leader in manufacturing.
(PRWEB) March 15, 2013
Kent Displays announced today that CEO Dr. Albert Green was reappointed to the Manufacturing Council, a private sector committee that directly advises the U.S. Secretary of Commerce. The exclusive council, which is made up of 26 private sector members, was created in 2004 to advise the Secretary of Commerce on government policies and programs that affect U.S. manufacturing and provides a forum for proposing solutions to industry-related problems. The Council also works to ensure that the United States remains the preeminent destination for investment in manufacturing throughout the world.
"Keeping our manufacturing sector strong is critical to job growth in the United States," said U.S. Deputy Secretary of Commerce Rebecca Blank. "The Department of Commerce is focused on supporting U.S. manufacturers as they build things here, so they can sell them everywhere. The Council has an important role to play in shaping the direction of our nation's manufacturing strategy and supporting American businesses and workers."
Dr. Green has held the position of Kent Displays CEO since 2007, and has since led the company's transformation from a research and development organization to a highly successful consumer electronics manufacturer. As part of this transformation, the company developed and installed a revolutionary roll-to-roll LCD production line in Kent in 2008. The line mass manufactures Reflex® No Power LCDs from rolls of conductor-coated plastic. A second roll-to-roll line, which is expected to triple LCD production capacity, will be commissioned in 2013.
Dr. Green spearheaded the formation of Improv Electronics, a consumer products subsidiary of Kent Displays, and the launch of the company's first consumer product, the Boogie Board LCD eWriter. The electronic, fun and eco-friendly alternative to paper, which utilizes a Reflex LCD for its writing surface, was an immediate sales success and is now sold in over 30 countries. Boogie Board eWriter sales have helped Kent Displays nearly quadruple annual revenue since 2010.
Dr. Green was originally appointed to the Manufacturing Council in April 2012. In addition to the Manufacturing Council, Dr. Green has provided his expertise to the U.S. government in several capacities: as an adviser to President Barack Obama's Export Council, as a business delegation member for the 2011 U.S. Commerce Trade Mission to India led by Secretary Gary Locke, and as a participant in the export session of President Obama's Winning the Future Small Business Forum in 2011.
"Sharing my experiences as the CEO of Kent Displays with the U.S. Secretary of Commerce and other manufacturing industry leaders through the Manufacturing Council this past year has been productive and rewarding," said Dr. Green. "Kent Displays is one of many companies at the forefront of U.S. manufacturing, and I am eager to provide ongoing input to help ensure the U.S. remains a global leader in manufacturing."
Dr. Green is also a key figure in growing the flexible electronics industry cluster in Northeast Ohio. He serves on the Board of Directors for NorTech, a non-profit organization geared toward driving economic development through technology in the region, and chairs the FlexMatters steering committee. FlexMatters is an initiative launched by NorTech to recognize the flexible electronics cluster in the region and to accelerate its growth.
About Kent Displays
Founded in 1993, Kent Displays, Inc. is a world leader in the research, development and manufacture of Reflex® No Power LCDs for unique, sustainable applications including electronic skins, eWriters, smartcards and eReaders. All Reflex LCDs are made on flexible plastic substrates and reflect ambient light to produce an image. They use no power to retain an image and only a small amount to change it. Reflex LCDs are made in the U.S.A. in Kent, Ohio.
Improv Electronics, the consumer products unit of Kent Displays, launched Boogie Board LCD eWriters in January 2010. All Boogie Board eWriters feature a pressure-sensitive Reflex LCD as their writing surface. The no power attributes and exceptional writing experience of Reflex LCDs make Boogie Board eWriters an eco-friendly, electronic paperless replacement for memo pads, sticky notes, scratch pads, note books and other writing and drawing mediums.
For additional information about Boogie Board LCD eWriters, go to improvelectronics.com.
Boogie Board, Reflex and Improv are trademarks of Kent Displays, Inc.