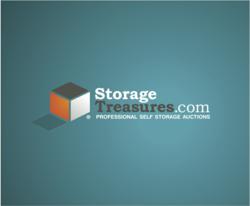 But the key thing right now is for the industry to really get a clear understanding of the real level of interest and the potential obstacles involved.
Reno, NV (PRWEB) March 14, 2013
America's fastest growing website for self storage auction hunters, StorageTreasures.com, will survey thousands of storage auction hunters across the US and Canada about storage auctions. The surveys will cover storage auctions in general, as well as other issues, including online bidding for units and how public lien notices are consumed. Study findings will include analysis and insight from various industry perspectives, from StorageTreasures.com executives to storage industry operators. Various legal authorities, including Carlos Kaslow and Scott Zucker, of the Self Storage Legal Network (SSLN), will also be involved.
The company will publish final results and survey methodologies along with its final findings, but associations, media and other parties may request them in advance of the publishing date. The survey will begin and be completed in March. Request for results, analysis and study methodologies may be directed to info@(at)storagetreasures(dot)com.
"We can see that online bidding for storage auctions has caught the attention of auction hunters, storage facilities, auctioneers and legislators," said StorageTreasures.com President and Founder Lance Watkins. "But the key thing right now is for the industry to really get a clear understanding of the real level of interest and the potential obstacles involved. Our goal is to ensure operators have the information they need to properly manage both online and in-person auction bidding so that all parties interested are protected."
In conjunction with the survey, StorageTreasures.com will soon be offering an enhanced new version of its educational video training series to storage auction hunters, pickers, and garage sale resellers. The series trains those looking to buy and sell their way to part or full time income in the "stuffonomy," a phrase coined by StorageTreasures.com. The series features Storage Wars cast members Dan and Laura Dotson, of American Auctioneers, who have been featured on the A&E show since its inception in 2010. Storage Wars cast member and famed buyer of the Paris Hilton and Tila Tequila units, Nabilia Haniss, is also featured throughout the series. The company expects to release the new version of its training series in March.
StorageTreasures.com is a free self-storage unit auctions locator and self-storage finder covering the US and Canada. StorageTreasures.com offers comprehensive storage auction schedules, site specific guidelines and online storage auctions for auction hunters and facility owners throughout the US and Canada. StorageTreasures.com is partnered with industry leaders to develop best practices that ensure storage auctions are conducted within the law and that facility owners, tenants, buyers, and auctioneers are protected. More information about StorageTreasures.com can be found at StorageTreasures.com or by calling 1.800.213.4183.