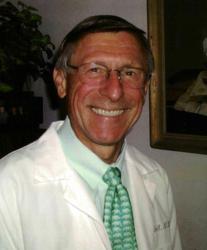 We're thrilled to be working with the National Communication Association to present some really practical, tactical advice on how healthcare providers can help patients who have low health literacy — Susan Collins, MS, CHES, RD, SurroundHealth
Clark, NJ (PRWEB) March 18, 2013
Healthcare providers looking for ways to understand, assess, and improve health literacy among their patients can sign up for two free webinars from SurroundHealth, an online learning community for healthcare extenders.
Both webinars are provided through a grant from the National Communication Association and are designed for healthcare providers who work in Patient-Centered Medical Home (PCMH) settings and other kinds of practices.
The webinars are:

"Health Literacy: Understanding the Problem and Developing Clear Solutions," March 27, 1 p.m. to 2 p.m. ET — Attendees will learn how to evaluate materials for health literacy and how to identify and overcome barriers within their practice settings.
"Health Literacy: Skills for Moving from 'Mission Impossible?' to 'Mission Accomplished,'" April 24 from 1 p.m. to 2 p.m. ET — Attendees will learn "Ask-Educate-Ask," a 4-step approach that combines the teach-back method (for improved comprehension) and motivational interviewing (for busting through barriers to adherence).
The second webinar will feature R. James Dudl, M.D., diabetes lead at the Kaiser Permanente Care Management Institute in Oakland, Calif. Dr. Dudl has 35 years experience in diabetes care and prevention of complications.
Attendees will receive a certificate of completion for continuing education credits (CEUs), and both webinars are pre-approved for Certified Health Education Specialist (CHES) and Registered Dietitian (RD) credits.
"We're thrilled to be working with the National Communication Association to present some really practical, tactical advice on how healthcare providers can help patients who have low health literacy," says Susan Collins, MS, CHES, RD, community leader for SurroundHealth. "Research shows that improving health literacy can improve health outcomes, and we're glad to help providers who are looking to improve their skills."
To sign up for the first webinar, visit http://www.SurroundHealth.net/r/health_literacy.aspx. Registration for the second webinar will begin in late March.
About SurroundHealth
SurroundHealth is a free online learning community for health professionals from different backgrounds. SurroundHealth allows members to come together to discuss and share ideas, knowledge, news, and resources. The community was launched by HealthEd Academy, a division of HealthEd dedicated to fostering research and development in health education.
About the National Communication Association
The National Communication Association advances communication as the discipline that studies all forms, modes, media and consequences of communication through humanistic, social scientific and aesthetic inquiry. The NCA serves the scholars, teachers, and practitioners who are its members by enabling and supporting their professional interests in research and teaching.