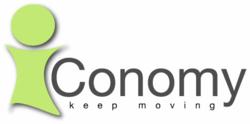 What's Trending? Series
(PRWEB) March 15, 2013
LatinTRENDS inaugurates the "What's Trending?" Series with panels on Today's Hispanic Market, Music, Film & TV, Business and Mobile Tech & Social Media industries. Expert panelists on Today's Hispanic Market include Ronald Méndez, Liseth Pérez-Almeida and Fenix Arias, PhD. As VP, Group Account Director for MPG Diversity and 14-year industry veteran, Ronald leads development of communication strategies for Fox Hispanic Media and McDonald's. Fenix is a Professor of Sociology and Latin American Studies at John Jay College and Director of Assessment Testing at CUNY's York College. Liseth is Life & Style Editor of El Diario/La Prensa celebrating 100 years.
What's Trending in Music?
Mario "Jochy" Rodriguez, Marketing Director of Universal Music Latino and Eric Garcia, VP of Sales at SBS Entertainment and Porfirio Pina (BMI & Porfirio Pina Entertainment) will discuss artists' "make or break" deals or how to create your own. They will identify opportunities and challenges in the music sector.
What's Trending in Film & TV?
How can we keep up with its latest trends? Edwin Mejia, an Independent Filmmaker will guide attendees through the changing opportunities on-camera and behind the scenes. Edwin's a partner in the Vlad Company and also partnered with SONY Music and EMI Music to maximize artistic deals.
What's Trending in Business?
Today there is a different way of doing business…it is a new economy. Our expert panelists include Ary Nuñez, a first-generation entrepreneur/celebrity trainer; Maria Otero, Esq. the Founder and President of the Women's Venture Fund, Inc., a not-for-profit organization dedicated to assisting women become successful entrepreneurs; and Foulis Peacock, Co-Founder of Diversity Inc. and Founder of immpreneur.com.
What's Trending in Tech & Social Media?
Learn how to create the right message for yourself, your brand and clients from Nathalia Ortiz, Co-Anchor of Buenos Días Nueva York on TelemundoNY; Ana Roca Castro of LATISM; and Lucía Ballas-Traynor of MamásLatinas. Ana is a social entrepreneur and Founder of Latinos in Tech Innovation and Social Media (#Latism). Lucía is Co-Founder and EVP of CafeMom's MamásLatinas, a bilingual online destination launched January 2012.
For more information, please contact Maria V. Luna at (212) 851-6164 or email mluna(at)latintrends.com
LatinTRENDS, 60 West 39th Street, Suite 2W, New York, NY 10018
212-851-6164 – Maria Luna - mluna(at)latintrends.com - http://www.latintrends.com