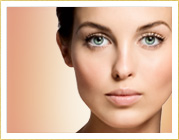 It's wise to choose an experienced, licensed provider for your cosmetic treatment.
Fresno, CA (PRWEB) March 18, 2013
Beautologie in Fresno has opened a full medispa. The practice has expanded in recent years, increasing the number of services offered at each of their locations in California. The newly added medispa services will give patients the choice to undergo "lunch hour" treatments designed for anti-aging, at a practice owned and operated by real plastic surgeons.
"Non-surgical cosmetic treatments are in demand in Fresno," explained the staff in an email. "This is a nationwide trend that plastic surgeons have witnessed for more than a decade now." According to a recent report by the American Society of Plastic Surgeons, treatments like Botox, soft dermal fillers, chemical peels, and laser hair removal increased 6 percent last year, with a total surpassing 13 million treatments performed in 2012.
"For the third consecutive year, the overall growth in cosmetic surgery continues to be driven by a significant rise in minimally-invasive procedures," said Dr. Gregory Evans, president of the ASPS, in the society's official press release.
To accommodate the demand for these procedures, Beautologie of Fresno has invested in equipment, resources, and products that will allow their board certified plastic surgeons, and highly trained Registered Nurses, to safely perform these treatments.
Although a Botox injection or chemical peel can be performed quickly and easily, there are considerable safety precautions that physicians must follow. "It's wise to choose an experienced, licensed provider for your cosmetic treatment," said Dr. Milan Shah of Beautologie.
"Dr. Shah has received extensive training in aesthetics and anti-aging medicine, and has helped many individuals attain a more youthful and vibrant appearance through our non-surgical aesthetic procedures," reads the practice website, where consumers can find more information on the new medispa procedures offered at Beautologie of Fresno.
See http://www.beautologie.com to read more about the practice and their new medispa treatments in Fresno.