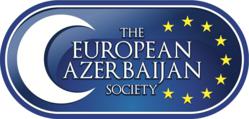 We need to show French companies that Azerbaijan is the place to do business, including in such sectors as banking and civil engineering.
Paris, France (PRWEB UK) 15 March 2013
The multiple opportunities presented by Azerbaijan, both in the hydrocarbons and non-oil sectors, have been highlighted in the The European Azerbaijan Society (TEAS) Business Forum 2013 at the Hôtel de l'Industrie – Siège de la Société d'Encouragement pour l'Industrie Nationale in the sixth arrondissement of Paris.
Following on from two earlier successful events in London in 2011 and 2012, this forum on 14 March was the first in the French capital to focus on expanding Azerbaijani-French business ties. Over 170 delegates from government, business, civil society and media took part in the event, together with an impressive roster of speakers from both countries.
After a senior French government representative underlined the significance of the Azerbaijani-French relationship in the political and economic spheres, H.E. Elchin Amirbayov, Azerbaijani Ambassador to France, explained: "We hope that this event will strengthen the relationship between Azerbaijan and private companies in France. It will send a firm message to both current and prospective economic partners. After the UK, France is the second largest foreign direct investment partner of Azerbaijan. The country has the largest GDP in the Caucasus and greatly values its partnership with France. Some major French companies are now present in Azerbaijan, including TOTAL and GDF Suez in the energy sector; Veolia, regarding environmental solutions; and Bouygues and Vinci in infrastructure."
H.E. Pascal Meunier, French Ambassador to Azerbaijan, said: "Azerbaijan is aiming to further develop its autonomy in a difficult geopolitical environment. Azerbaijani businesses are dynamic, and present many opportunities. Azerbaijan has just launched Azerspace-1, its first telecommunications satellite, in conjunction with Arianespace, a French company. The country is just investing $1bn in providing broadband for all citizens, and is emphasising the importance of information and communications technologies (ICT) to diversify the economy. In 2015, it will host the first European Olympics, necessitating the construction of stadiums and the related infrastructure."
Nathalie Goulet, Senator and Vice-President of the France-Azerbaijan Friendship Group in the French Senate said: "I have been visiting Azerbaijan for 15 years. Azerbaijan is definitely a partner of Europe, and the country has been rapidly developing, regardless of the ongoing Armenian occupation of Nagorno-Karabakh and the seven surrounding regions for the past two decades. Azerbaijan is also one country where multiculturalism actually works. It presents real opportunities for French companies, both in and outside the hydrocarbons sector."
Lionel Zetter, Director, TEAS, commented: "Azerbaijan's importance on the international stage has developed during the past decade. It has oil and gas reserves, but also presents opportunities in the ICT, food processing and tourism sectors, amongst others. This flagship business forum will be not only be repeated in France and London, but also in Germany and Belgium, where TEAS also offices."
Naturally, Azerbaijan's developing importance as a hydrocarbon-producing nation and transit country for resources from Central Asia took centre-stage. The country will play an intrinsic role in the proposed Southern Corridor of pipelines, which will ensure energy security for Europe for the foreseeable future. Kevin Boyle, Technical Adviser, TOTAL, stated: "TOTAL first entered Azerbaijan in 1999, when it obtained an equity share in the Baku–Tbilisi–Ceyhan pipeline, which now delivers more than a million barrels of oil each day to the port of Ceyhan. We also have a 10 per cent stake in the Shah Deniz gas project. When it comes on-stream in 2018, Shah Deniz 2 will have an annual output of 16bcm3 (bcm), in addition to the 8bcm from Stage 1. TOTAL has a 40 per cent in the Absheron field development, which contains an estimated 350bcm of gas."
Catherine Mantel, Russia/CIS Project Director, GDF Suez said: "We have a 20 per cent stake in the Absheron development. Azerbaijan is important for Europe, which needs to diversify its gas supply. The gas may not come directly to France, but it will certainly come to Romania and Hungary."
Azerbaijan is currently aiming to diversify its economy towards the non-oil sectors, and launched Azerspace-1, its first communications satellite, in February and Rashad Nabiyev, President and CEO, Azercosmos, emphasised the importance of this development, saying: "Following this, an observation satellite will be launched in 2015, and Azerspace-2 will lift off in 2016. The development of space infrastructure is just one indication of the emerging importance of ICT, as Azerbaijan embraces economic diversification."
Jacques Attali – Chief Executive, Attali & Associates and Founding President of de PlaNet Finance (Special Adviser to the French President from 1981–91), outlined his vision for economic diversification in Azerbaijan and the potential role of French businesses in this transition. He commented: "We need to show French companies that Azerbaijan is the place to do business, including in such sectors as banking and civil engineering."
The afternoon was dedicated to B2B sessions, when over 20 companies had the opportunity to discuss areas of common interest and co-operation, many of which will be followed up in Baku.