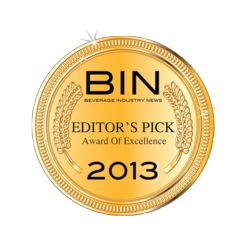 "We wanted the product to be unmatched to anything that is out in the market right now. We've spent a great deal of time ensuring that quality was number one," - Bonita Spirits CEO, Chris Brown
Los Angeles, CA (PRWEB) March 15, 2013
Platinum Recording Artist and Actor Xzibit is making headlines for another reason aside from his musical and acting chops. His Bonita Platinum Tequila was recently named Beverage Industry News (BIN) Editors' Top Pick Award of Excellence for the new tequila line. This prestigious honor is presented to certain select brands that the publication feel represent the crème de la cream in their respective categories.
"Bonita Platinum Tequila represents elegance and class all while delivering a stunning flavor profile with elegant smoothness and beautiful package design," stated BIN Executive Editor Victoria Vann. BIN is not a pay to play award competition; therefore The Editor's Top Pick Award of Excellence from BIN Magazine represents an unbiased, honest evaluation of products that truly deserve to be recognized and awarded with this honor. Beverage Industry News (BIN) has served the U.S. Beverage Industry for eighty plus years and is one of the most widely read and respected beverage trade publications in the country.
Xzibit announced the launch of his new tequila brand back in November of 2012 in partnership with The Bonita Spirits Company. Since the announcement The Bonita Platinum Tequila continues to create tons of industry buzz. Last month, the official Bonita Tequila kicked off in Las Vegas, Nevada with a special celebrity autograph signing at Lee's Discount Liquor. Earlier this month the Official Red Carpet launch hosted by Xzibit himself was held at the Hyde Bellagio where Xzibit's A-list friends like Dr. Dre, Snoop Dogg, and Ron Fair (Head of Virgin Records) would join in the celebration.
The ultra-premium tequila autograph signing launch in Las Vegas was the first of a 33-city nationwide launch and three international countries over the next twenty-four months. "It was one of the most successful launches we've had," stated a Lee's Discount Liquor representative. "This is a great feeling to know that we our hard work and efforts into making a quality product are being noticed by both consumers and industry heavyweights," Xzibit said.
Bonita Platinum is setting the bar high, with the feel of complete luxury; bottled in pure crystal and wrapped in satin. "We wanted the product to be unmatched to anything that is out in the market right now. We've spent a great deal of time ensuring that quality was number one," said Bonita Spirits CEO, Chris Brown.
Bonita Tequila can be found in Lee's Discount Liquor stores in Las Vegas or online by visiting http://www.shopmerwins.com. Xzibit is available for interviews regarding Bonita Platinum Tequila. All media requests and press related inquiries for Bonita Spirits Company or Xzibit please contact BonitaSpirits.com/about-2/mediapress/ or contact Shay Brown of Royal Kingdom PR at 901-628-8011 or via email at press(at)royalkingdomagency(dot)com.
###