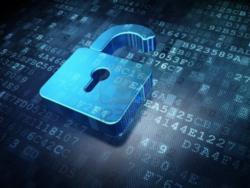 The amazing service each client can get with Web HSP is they are able to provide free site migration if in the case customers aren't satisfied with their current web hosting company
Denver, CO (PRWEB) March 14, 2013
With trends continuing to evolve in the competitive web hosting industry, Web HSP has announced its latest offer to online entrepreneurs and small business across the United States and Canada. Typically, traditional web hosting connects to just one server, whether its a dedicated or shared server, certain scenarios can be an issue for some business owners, especially if a companies website is overloaded because of too many files and there simply may not be enough space available.
This is why Web HSP has guaranteed hosting packages, to allow clients the ability to connect to multiple servers, and enjoying the security of 100% up-time. Web HSP is constantly striving to provide their clients with the best possible deals in the competitive online hosting industry.
Founder and CEO Doug Davis said, "Web HSP guarantees all of our customers 100% reliability and 24/7 customer support 365 days a year. Each of our clients are given the opportunity in making their website more credible and easily accessible. Clients are also able to focus on their website instead of their hardware and they will only pay at an affordable rate."
Web HSP provides top notch internet solutions for customers who are in need of premium hosting and website design services. That's why Web HSP has delivered 5 star service when it comes to web hosting.
Also, Web HSP is always there to support clients 24/7. This is definitely an advantage especially for business owners who aren't necessarily computer savvy. Management and staff at Web HSP understands the needs and expectations of their customers.
The amazing service each client can get with Web HSP is they are able to provide free site migration if in the case customers aren't satisfied with their current web hosting company. This means they will handle these services just for clients.
Beginning in March, Web HSP will also be launching a series of upgraded selling tools including shopping carts, PayPal integration and credit card processing. Users will have the option to customize their email addresses and have a library of material that can be used to enhance company image, will full support 24 hours a day.
Web HSP meets and exceeds the demands of customer's website expansion and unlimited space without having sudden surges or sever crashes.
Web HSP is one of North America's leading web hosting companies, and continues to expand it's customer base. For further information, please visit us at http://www.webhsp.com
Every hosting account with Web HSP is backed by a user friendly control panel giving full control, and the ability to manage the site effectively. Web HSP is a privately owned corporation based in Fredericksburg, Virginia that specializes specifically in website hosting and 24×7 technical support. With 15 years in the industry, Web HSP has fine-tuned and streamlined their entire menu of products and services.
To find out more about the services available at Web HSP, simply visit http://www.webhsp.com or call toll free (800) 537-9414