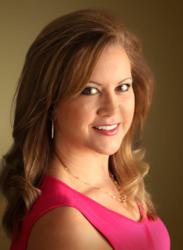 Your reputation can take years to create and a few keystrokes or damaging statements to destroy," notes Citroen.
Greenwood Village, CO (PRWEB) March 15, 2013
As the Irish (and pseudo-Irish) look forward to celebrating a day of festivities on March 17, reputation management rules can ensure personal brands are not tossed back with the Guinness.
International reputation management and personal branding specialist, Lida Citroen, principal and founder of LIDA360, stresses the importance of enjoying the holiday without damaging your dignity.
"When partaking in holiday events and parties, be careful about what you say, do and post (online). Your reputation can take years to create and a few keystrokes or damaging statements to destroy," notes Citroen.
Her tips for managing your reputation and personal brand during St. Patrick's Day fun, include:
-Don't post while partying. Keep your online conversations, arguments and posts to sober times, only. This ensures you can be thoughtful and intentional about how your comments might come across.
-Don't let your hair down... too much. Talking ill of your boss, coworkers, ex-boyfriend or political leaders can lead to an unpleasant representation of who you are and what you stand for.
-Watch the camera. That photo of you with the green beer and bikini top might seem fun in the moment, but when your best client finds it in his email inbox, will he laugh or will he question your judgement?
-Protect your identity. Aside from credit card identity threats that happen when we're not paying attention, watch your personal identity as well. If you find yourself acting like someone you're not, others will judge you as someone different. This can limit opportunities in the future.
-Stick to your values. If a "great idea" starts to feel like a risky situation, listen to your intuition, beliefs and values. If you wouldn't act on an idea sober, then acting on it when you've been partying will surely not advance your reputation or standing in the community.
As you celebrate and enjoy this Irish holiday, filled with merriment and tradition, Citroen advises clients to remember to be intentional and mindful that actions create beliefs. Conduct yourself in ways that reinforce your values and beliefs and you will earn credibility.
About LIDA360
LIDA360 is a brand consultancy firm, based in Colorado. Principal Lida Citroën is an international branding and reputation management expert who designs and enhances the identities of companies, executives and individuals globally. Citroën practices an integrated approach to branding, marketing and communications that enhances the total customer experience and reduces the investment for success.
The author of the book, "Reputation 360: Creating power through personal branding," (Palisades Publishing, 2011), Citroen is an accomplished speaker who engages audiences with her empowering message about managing your personal brand and reputation. Citroen presents programs for corporations, conventions and non-profit organizations around the U.S. She can be reached at 800.314.5060 or http://www.LIDA360.com.