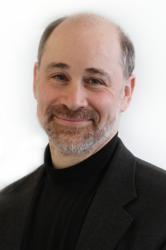 "Bob has an amazing capability to bring groups and people together to work on the hardest, most important problems of the day -- big data, data-intensive science, and cloud computing" --Craig Lee
River Forest, IL (PRWEB) March 16, 2013
Dr. Grossman is part of an elite group of individuals who have gone above and beyond their daily responsibilities and have made a difference in the way technology has transformed IT. He and the other winners will be honored during ceremonies on March 20, 2013 at the Grand Hyatt in Washington DC.
Grossman is widely recognized as an expert in big data, with a specialty in designing analytic architectures for petabytes of data and real times streams of data. He is a frequent speaker and author in the area of big data, predictive analytics and data intensive computing.
He is a faculty member at the University of Chicago, where he is the Chief Research Informatics Officer and a Professor in the Biological Sciences Division and a Senior Fellow in the Computation Institute and Institute for Genomics and Systems Biology.
He is also the Founding Partner at Open Data Group, a provider of strategic consulting and outsourced services in analytics, which specializes in helping companies build predictive models over big data.
"Bob has an amazing capability to bring groups and people together to work on the hardest, most important problems of the day -- big data, data-intensive science, and cloud computing – as with the Open Science Data Cloud and the Open Cloud Consortium", observes Craig Lee, Senior Scientist with The Aerospace Corporation, a non-profit, federally funded research and development center, "By doing so, he has greatly magnified the impact he has had on these areas."
Dr. Grossman has served in a variety of key advisory capacities over his career to assist companies and government agencies meet the complex challenges of information technology, security and oversight.
He serves on the NASA Advisory Council's IT Infrastructure Committee, chairs the Open Cloud Consortium, and founded the Data Mining Group, the developer of the Predictive Model Markup Language (PMML). He is also a lecturer at the University of Chicago's Booth School of Business.
Last year, Grossman wrote a book for non-technical readers called The Structure of Digital Computing: From Mainframes to Big Data. Stuart Bailey, the Founder and CTO of Infoblox, said, "The intersection of big data, computing and network infrastructure is moving to the forefront of IT discussions as organizations are looking for more data visibility, intelligence and control. Bob is a true visionary on this topic and he is addressing some of the most complicated issues that hold the key to important big data innovations of tomorrow."