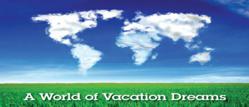 To be a part of the Kentucky Derby is to be a part of American thoroughbred history.
Norwalk, CT (PRWEB) March 20, 2013
Financial Firebird Corporation completed the custom online software system to drive the new Owenoak VIP package deals for the Kentucky Derby. Owenoak International, a leading travel service company headquartered in Norwalk, CT., specializing in golf vacations worldwide, created the "Run for the Roses" package, for individuals or groups to attend this year's Kentucky Derby and Kentucky Oaks races in Louisville, Kentucky, May 3 and 4, 2013.
Carla Mantiglia, president of Owenoak, said: "We're thrilled to be able to offer a very special three day package that includes Kentucky Derby and Kentucky Oaks tickets, admittance to one of the legendary Derby parties, accommodations and limousine transportation. It all makes for a wonderful weekend."
Called the "Most Exciting Two Minutes in Sports", the Kentucky Derby has been run annually at Churchill Downs since 1875. To be a part of this event is to be a part of American thoroughbred history.
All packages include premium finish line tickets to the Kentucky Derby and the Kentucky Oaks (the Oaks is run on Friday), entrance to the black-tie Julep dinner party featuring celebrities, red carpet entrance, cocktail reception, gourmet dinner, and dancing, hotel accommodations, roundtrip limousine transfers hotel – Churchill Downs, applicable taxes and service. Lower priced packages may also be arranged with tickets not directly on the Derby finish line or without the VIP party.
Other current special event ticket packages offered by Owenoak using Financial Firebird's software include Masters Golf Ticket Packages, with future vacations to include the NCAA Final Four, The Super Bowl, NASCAR races and golfing excursions to the Virgin Islands.
The Kentucky Derby rates as much more than a simple horse race. Partake in the parties and celebrations before and after the race and enjoy a once in a lifetime experience. Start tasting mint juleps and trying on hats, the Derby awaits!
About Financial Firebird and Owenoak
Financial Firebird Corporation provides software and marketing products primarily in the travel and financial services industries. The Interactive Forms Group at Financial Firebird produces custom online forms and database programs such as the software written for Owenoak. Integration of available tickets, VIP hospitality services, hotels and other package elements occurs on Financial Firebird's servers from their travel services expertise with the package data automatically displayed on Owenoak pages available to the public hosted on subdomains housed with Financial Firebird.
Founded in 1987, Owenoak International Golf And Travel Services represents a full service, privately held Travel Company dedicated to arranging top quality, customized, international travel arrangements for both groups and individuals.